These days Pm loan Scheme are very famous in the people.  So we can share Pm Loan Scheme 2013 Procedure, Criteria, Application Form that is helpful for you because this the brief information. In this details we share the prime minister view and PM Scheme incharged of this program , people view of this Scheme or SEMDA role In this Scheme.
Prime Minister's youth Business loan have main them that is Run your Own business. Prime minister Mian Muhammad Nawaz Sharif announced the scheme for youth of Pakistan. Through this government of Pakistan want increase the entrepreneurs in this country. Prime minister announced Pakistan have 1 million youth that is the backbone of this country but unfortunately we cannot utilize this youth properly but know that time come we identified the original best source that is our youth. Through prime minister youth business loans  scheme people get great advantage run your on business.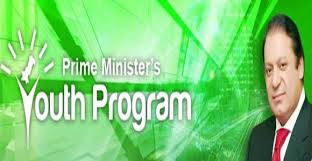 The prime minister also told prime minister youth business loans  scheme decrease unemployment ratio and increase the tax collection because who person get the loan they get profit in different business and they must get NTS number and they all pay the tax monthly and they give jobs in business and lot of people get job through this plan. Incharge of this Scheme is Marvi memon, Mariam Nawaz and Ishaq dar.
PM Loan Scheme 2013 Procedure, Application Form
prime minister youth business loans  scheme procedure 1st step is download the application from through First women Bank official website or other option is physically go on this bank and get the from free of cost for our regular or also new website user  we share the link you can easily get the from through this link
2nd step is you have must one person guarantee the is required compulsory that person eligible give you guarantee if they having net worth of 1.5 times of the loan amount that they applied or other option is that person give the guarantee who have 15 grade in any government  sector.  No, Blood Relation give the guarantee because the bank usually get.
3rd step is  you have must 10% of the loan amount as borrowers capital.
4th step is you take the any other loan in past and you not pay and bank  include your name in the defaulter list then you are not illegible for the prime minister youth loan scheme.
5th step is you have some following document that is the compulsory and no anyone have expire date
you must have the 1 recent Passport size photograph of the applicant.
Photocopy of the Applicants CNIC
Photocopy of the Guarantor CNIC
Basic Borrowers Fact Sheet (part A of Form)
Guarantor Information (part B of From)
Copy of the SMEDA pre-feasibility Study or Application own prepared plan or feasibility project proposal ( on this stage we discuss one important think SMEDA role is very imported in the Scheme All applicant must have SMEDA passed certificate for you feasibility report)
 With all document you can submit Loan Application in All branches of National Bank of Pakistan and First women bank near you home
When you submit the application you submit fee that amount is 100 rupees with you form of application.
Loan amount is upto 20 Lac and maximum load amount is 20 lac the SMEDA can decide who much amount are required for you business plan.
Total number of the loan given are one lac for the year 2013 to 2014
After two weeks the bank or Prime minister loan scheme official website announce the achiever who get loan
Every month the name are announce
Loan pay back with the 8% interest
In 1st year you cannot pay any payback installment after the one year you pay the original amount with 8% interest in shape of installment
The loan installment pay within 8 years
So all people who want to apply this loan work hard on your business plan and when you get the loan then try to get profit and pay timely monthly bank installment after one year.