Here are some degree suggestion provided by our writing section with the title under the best degrees for more employment opportunities. The main aim and objective behind the selection of the educational degrees is to get good opportunities to acquire comparatively good and more beneficial employment in the future and that is why the students and the individuals take this under huge consideration while opting for the educational degree or their educational career. When the major aim of the students is to get good employment than they should be crystal clear regarding those occupations and professions which are considered as the most successful and lavish professions; here are few degrees and few educational careers which might give you better opportunity to attain a comparatively more successful and beneficial employment.
The Best Degrees for more Employment Opportunities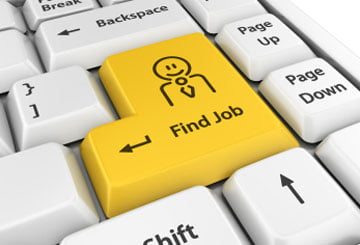 MBBS and BDS: The degree of professional doctor is one of those degrees in the entire world which gives its holders a better chance to acquire and attain better job and employment opportunities in the state. This is because this degree holder has so many opportunities which might include getting associated with various hospitals with in the city and beside it one can establish its own medical clinics which can double his or her income.
Electrical and Mechanical Engineering (BEE):  Being an engineer is always a competitive edge for the degree holder no matter in which country he is and no matter what type of economy is in the country. The engineers and mainly the mechanical and electrical engineers are the one which are being hired hand to hand and the employers are in search of these degree holders. The main reason behind this is that in the era of technology, machines has gained the significane over manpower so people are needed to design and later to turn the machines for the  accomplishment of task in various major industries of the country and for that purpose mechanical and electrical engineers are being required.
BBA: More and more people are getting themselves indulged in the business rather than going for the job and the main reason behind this approach is the decline in the job and employment prospect. For this reason the business man are searching for competitive and potential candidates who might help them to run their business more productively and gaining them more profit. This is where the need of the business education graduate is being observed. The business graduate either in Finance, Human Resource or even Marketing are being needed and are being demanded by the businesses and for which they have gained a better opportunity to acquire a more beneficial and significant employment in this era of recession and downsizing.
Besides these above degrees, there are many other degrees which are also been studying in Pakistan but those degrees are not well equated to grab a job, or a healthy career. for example a student who done MBBS or BDS is far better then a student who do BSc nursing or any other doctoral degree. Similarly a student who done B. Com is comparatively lower then a student who have done BBA in banking jobs. Moreover if we talk about engineering fields then we have a huge options to choose a degree but in Pakistan the need is for electrical and mechanical engineers. So if you opt these degrees it will be more sufficient for you to get a job quickly at a good position with a handsome income package. So if you have done your matriculation or intermediate and want to choose a degree where you can pursue a successful career then must choose from the above given list of the best degrees for more employment opportunities, of you have any further suggestion for our readers you can share with public via comments below. Thank You!!!