There are lots of Factors Influencing School Effectiveness In Pakistan. In Pakistan there is a huge difference of quality of education and infrastructure between the Governmental owned Schools and the Private owned educational institutions. The private owned institutions are highly maintained and well organized as compared to the governmental institutions which have even widened the gap between the two sectors in Pakistan.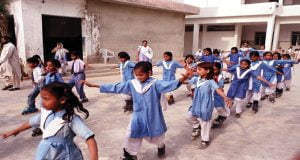 There are so many reasons which have influenced the effectiveness of the schools in Pakistan, if we consider the private sector we will find so many factors which have contributed in the effectiveness of the schools in the country; amongst which few of them are illustrated below;
The fees and the charges of the private owned educational institutions is very much higher as compared to the governmental schools which gives the private organizations more opportunities to grow and to provide better educational infrastructure to the students in the premises of the school.
The high payments made by the children in the schools give the school administration the opportunity to provide their students with all the modern and basic necessities of the educational school which includes good maintained classes, fully loaded digital library, playing grounds, attractive infrastructures and many more. This is all being done due to the excessive charges which are being made by the schools to the children.
The very high competition in the country as far as the educational standards are being concerned has also influenced the effectiveness in the school industry as each institution is striving hard to make them better and more attractive for the children so that they can attract the majority of the audience and people which will increase their strength.
The introduction of international standards of education has also played the vital role in increasing the effectiveness and the level of education in the schools of Pakistan, the modern education and high quality standards adopted from the United States of America and United Kingdom has inaugurated a new era of education and high quality standard. The example of this effectiveness in the schools of the country includes the ever increasing popularity of O-Levels and A-Levels in the country and in the schools of the state.
The need of the modern era is also one major factor which has forced the school administrations to inculcate modern, advanced and high quality education to the students because at this age neither the students nor their parents are willing to risk their future or to take the chance to try something new, so the one who has the goodwill and is credible will attract the audience, so for which the schools are working hard to improve their effectiveness to make them more credible and popular educational institution in Pakistan.