Economy of any state is very crucial and it determines that how stable and how strengthen the state is. So it is very much important for ever country to make sure that the economy of the state is stable and is strong enough to go through the ups and downs in the country internally and externally. Pakistan is one of the countries which have seen so many variations in the economy of the state because of so many internal and external situations which have ultimately affected and hindered the growth and the stability of the state.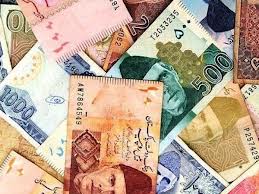 There are so many factors which have made the economic crisis one of the most threatening problems in the countries run to success. Amongst these reasons Terrorism is on the top of the list, as Pakistan is facing problems of terrorism for such a long time now and facing the religious extremism and the brutal activities of Taliban and other agencies. This factor has totally eliminated the international investment in the country, so the exchange of foreign currency is being stopped. This has affected in adverse manner that the economy is entirely based on what the country is producing the moment because no foreign help in trading is being done.
The countries internal manufacturing is also being impacted in adverse manner because due to the power crisis and load shedding of all the basic resources including electricity, Gas and petroleum has hindered the processing units and forced the people to either shut down their producing units or even take those units out of the country to the neighboring countries. This has again punched the economy of the country in dreadful manner.
The political instability is also playing its role in making the conditions of economy even worse, as such variation in political and governing bodies, corruption, and continuous and so vigorous change and amendments in the policy of trading and producing has been continuously creating hurdles in the way of progress and success of the economy.
Pakistan is an agro based country in which its 75% of the total economy is directly linked with the agricultural productions; in such a scenario unfortunately Pakistan has being hit with several devastating natural disastrous including heavy flooding and earthquakes. Such disasters have ruined and destroyed huge amount of cultivating lands which has ultimately left many farmers helpless and hopeless. For the betterment of the economy of the country and to get the progressive run Pakistan should seriously and honestly has to work on its political stability and its Law and Order situation to improve their economic conditions.