University of Veterinary and Animal Sciences (UVAS), Lahore introduced the Postgraduate Diploma course in "Food Safety and Controls".The admission and enrollment process has already been completed by Department of Food Science & Human Nutrition. The Diploma received a positive response by applicants for this year admission Open news.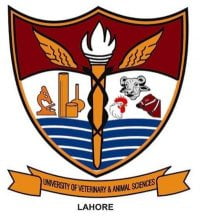 This diploma course is actually reflects the ultimate vision of UVAS Lahore as per already decided at the time of establishment so far.
'Food Safety and Controls' is expected to strengthen the trade capacity building process in Pakistan, so, promoting the economic incorporation of Pakistan into the global as well as through regional economies.
The course is being supported by European Union funded Trade Related Technical Assistance (TRATA-II) Program, implemented by United Nations Industrial Development Organization in collaboration with many other well renowned organization who take part in the development of Veterinary Sector in all over the World as well as in Pakistan.
In this connection, a introduction ceremony is going to be held on tomorrow at 10:00am in Conference Hall of UVAS.
Expected Presence:
Representative from EU United Nations Industrial Development Organization (UNIDO)
Punjab Government
Industry and other relevant sectors will participate in the ceremony