For all students who want to do MBBS or BDS can check UHS MDCAT Syllabus 2022 MBBS, BDS Entry Test dates. For all further details we want to tell you about UHS University of Health Sciences Lahore are well reputed University which also conducts entry test for the admission in all medical colleges and universities of Punjab Pakistan. It conducts MDCAT test for the students who want to take admission in MBBS or BDS program in any collge. The purpose of this test is to shortlist candidates on the basis of their performance in the test and intermediate and Matric exams. The competition among medical students are very tough and students who want to take admission in Public sector institute must have to get good marks in this test. The UHS has also announced the Syllabus for the test so that students can prepare according to the given syllabus.
UHS MDCAT Syllabus 2022 MBBS, BDS Entry Test
UHS announces syllabus for the MDCAT test every year. Those students who prepare according to the syllabus for this test can get more marks then the students who don't prepare from the given syllabus. The test will be held in August and the admission test roll number slips will be given to students at least 15 days before the test.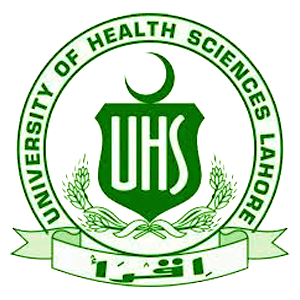 Those students who want to take admission in BDS program must have to know that the merit is comparatively low as compared to the MBBS admission in Pakistan. There is a reason for high merit that the number of students are more as compared to the available seats. So if you want to get UHS MDCAT Syllabus 2022 for MBBS, BDS Entry Test then you can download it from this website.
Remember for UHS MDCAT Syllabus 2022 we are sharing each subject Table of Contents, Learning Outcomes, Self-test question these all things are explained in MDCAT syllabus. It is recommended for the FSC pre medical students to prepare their MBBS or BDS test from this given syllabus if they want to get good marks in the test. If you will get good marks then you will get admission in a good government medical or dental college in Pakistan.