The University of Central Punjab is a private sector University located in Lahore, Pakistan. The University of Central Punjab started his work since before 2002. In University of Central Punjab there are many programs like as Engineering in Electrical and Civil. The Management and Commerce courses also offer in University of Central Punjab. UCP is very famous University in Lahore. Students prefer it to get admission and make your career.
University of Central Punjab UCP Lahore 14th Convocation 2013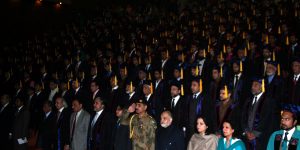 Every Year University of Central Punjab organized the convocation in separate places in Lahore. At present the 14th convocation is being held at UCP in 26thNovember 2013. Those students which have completed their degree must submit their graduation plan to the Registrar's office by 26th October 2013. All students must be careful about that announcement because in any case students do not submit the graduation plan to the registrar office then he cannot attend the convocation ceremony.
Students needed a gown because without it students will not be allowed to attend the convocation. So students must obtain a challan form of Rs.  1800 for gown from Registrar office and attach a copy of the paid challan with graduation plan.