Living in Islamabad and want to do some short course to become practical in your life? Here I have arranged a list of short courses institute in Islamabad. Grab this webpage in order to get some insight information related with the short courses institutions that are located in Islamabad. Islamabad is known as the city of educational centers and in all such centers there are different kinds of that have been stepping up in offering with the different short courses and that too under the best association of the faculty staff coordination. If you would be looking around in Islamabad you would probably be finding so many educational centers whose short courses service is regarded out to be best known all over the Pakistan. Scroll down this page to get the list of short courses institute in Islamabad with their contact number, address, and courses list.
Short Courses Institute in Islamabad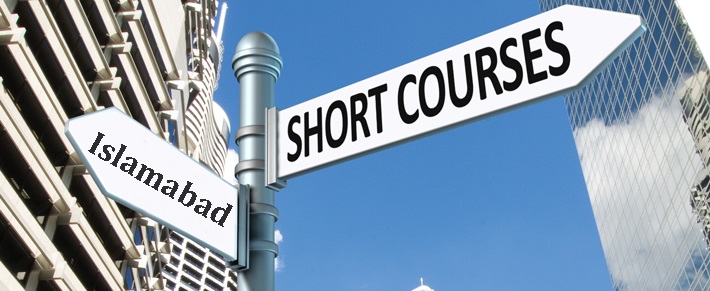 List of Famous Short Courses Institute in Islamabad
Academy of Business & Computers
Address: Pacific Center Basement, F-8 Markaz, Islamabad
Contact: +92-51-2287210
CambsFord Islamabad
Address: 607,Street 29, G-10/2 (Opp: G-10 Markaz), Islamabad, Pakistan.
Contact: +92-312-4111666
Prism Institute of Professional Studies
Address: Office No.7, 2nd Floor, Laraib Center, G-9 Markaz, Islamabad
Phone: +92-51-2285097
Rawalpindi Institute of Technology
Address: Gohra Gali, New Murree, Murree, Pakistan
Phone: +92-51-3357194
Islamabad College of Management & Design – ICMD
Address: 3rd Floor, Waheed Plaza, Jinnah Avenue, Blue Area, Islamabad
Phone: +92-322-5058750
SIMSIT
Address: 525-Ibne-Sina Road, G-9/3, Islamabad, Pakistan
Phone: +92-51-2261365
Wise Institute of Computer Science & Management
Address: 44, Nazimuddin Road, F-7/4, Islamabad
Phone: +92-51-2655502
AGT Institute of Technical & Professional Education
Address: 55/1, First Floor, AGT Plaza, Upper National Bank, Near Italian Shoes, Bank Road, Saddar, Rawalpindi
Some of the additional short courses institutions in Pakistan are as follows:
NTI National Textile Institute Islamabad
Construction Technology And Training Institute
National University Of Modern Languages
Iqra University
National Institute of Electronics
Islamabad Vocational & Technical Institute
IPED Institute
Bahria University
National Institute of Cultural Studies
Educational Institution
Nebosh IGC Training Course
International Islamic University Islamabad
Educational Consultant
Civil Engineering Lab
NICON F-8 Campus
AIMMS
Skill Development Council, Islamabad
International Institute of Islamic Economics (IIIE), IIUI
NICON F-10 Campus
Virtual COMSATS
This was the end related with the best short courses institute in Islamabad! No doubt that all the institutions who have been offering with the short courses are remarkable and best in terms of standards. To give your knowledge the high scale of learning with the short courses then without any second delay apply in any of the above mentioned institutions right now!