The world do have a lot of countries and places which the people dream for visiting, like other people I do have a wish of visiting one place for which people who have seen it says that the Heavens Falls there. This means that the place is as beautiful, attractive and eye catching which has become one of the most desirable places in the world for me and for millions of people all over the globe. The country which has such worth in the world is Switzerland.
The country is full of exciting and breathtaking landscape and mountains and that is generally peopled do visit it in summers or near summers because heavy snowfall is being observed here in winters which can be dangerous. Switzerland is being situated in the Western and Central Europe on the world map where they are being bordered by Germany in the North, France in the West, from South they share the borders with Italy and in the East they have the common boundary with Austria and Liechtenstein. The beauty of the place can be predicted from its surroundings that it is surrounded by 4 of the world's most beautiful and desirable countries of the world.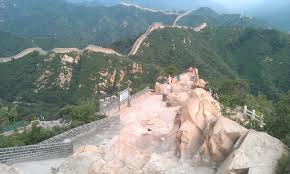 This is the place which is being equipped by extreme scenic beauty and peace for which people love and dream to spend their vacations here so that they can get entertained with such complementing combination of greenery, glaciers, valleys and Plateau. Switzerland is being geographically divided by the Alps, the Swiss Plateau and the Jura which is the beauty of this place. High glaciers with the best lakes and rivers scenery in the world, Swiss is one of the most developed country of the world where the economy is very strong and stable mainly due to the immense earning and high GDP mainly due to the tourism industry which is contributing the most in the country's development and growth.
Two cities of Switzerland are considered to be one of the most beautiful creations of the nature which are Geneva and Zurich. These are two Global Cities where the life is too good to be simple and advanced. The one who has the dream of visiting Switzerland cannot accomplish it without visiting and seeing these cities their where we can find anything we want, and the additional factors which have further enhanced the desirability of this country is that they are one of the few countries of the world where the law and order situation is more than perfect, as these places are far away from terrorism and brutality of the human beings.