UET Entry Test 2013 Answer Key Will be available here Shortly. On Sunday 18 August 2013 University of Engineering and Technology of Different districts conducted ECAT Entry Test 2015 and about 45000 students participate in that Test as per Jang News reported. The Biggest Campus of University of Engineering and Technology(UET) Lahore was selected as the Venue for arrangements of Entrance Test for Engineering Students. That Entry Test is tough as per students said after the Talk outside the examination Hall of UET Lahore. UET Entry Test 2012 Answer Key available. Please select and Click according to your form only that is your fill up during Entry Test 2015.
UET Entry Test 2015 Answer Key announced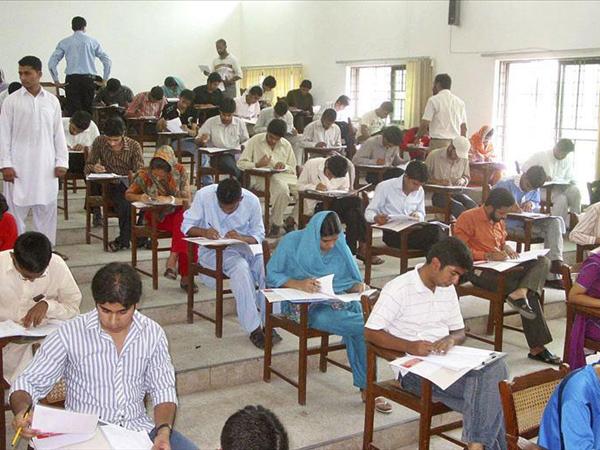 Click Here To View Answer Key

The test was held at the same time at all the centres in the Punjab. The centres include
Lahore UET campus
Taxila UET campus
Lahore Garrison University's Jinnah Campus
Bahauddin Zakariya University's Multan College of Engineering
Islamia University Bahawalpur's College of Engineering
NFC Institute of Engineering
Fertiliser Research Faisalabad, University of Gujrat
International Islamic University Islamabad
Government College of Rasul Mandi Bahauddin
Dr AQ Khan Institute of Technology in Mianwali
Kala Shah Kaku Campus of the UET
CHECK UET ENTRY TEST ANSWER KEYS
This Combined Entrance Test was conducted at major Level as expected.That Entrance Test was conducted  in 12 examination centres and about 45000 Students were present there to participate and every one among them was much confident to get a seat but unfortunately only 500 students will be selected and will be awarded as most competent students of region. If we talk only about Lahore region more than 12 Thousand students were presents there to conduct that Entry Test 2015.
About 6000 students were there in UET Lahore campus to avail that opportunity. About 12 venues were selected including Lahore as well for this Combined Entry Test 2015. Allocated Time for Entrance Test 2015 was 90 minutes and Test was started on 10 AM collectively in all over the Pakistan. BSc Technology entry Test was start at 2 PM. BSc Technology Entry Test was conducted for 500 seats.