There is method given in detail to block the mobile phones whether your mobile phones have stolen or lost in Pakistan. Not worry more so the all information is available in detail on this page. So the subscriber wants to keep in touch with this page so try to fix your problem here. How to block our stolen and lasted mobiles in Pakistan.
IMEI number is the key to find out the stolen mobiles and block it. IMEI number is given under the mobile cover. Every mobile have own IMEI number. If you pull off the cover of your mobile device then you can see IMEI number. You can see the IMEI number beneath the barcode number which is verticals lines. If IMEI number is not available on his mobile phones that mean you cannot block your stolen mobiles so IMEI number is very important for the user. IMEI of any set can also be found by dialing the sequence *#06# into the phone.
The subscriber can block his mobile in two ways. One is Online method and 2nd is manually. Both methods are given in detail on this page so the subscriber should to keep in touch with this page. Those subscribers have android mobile phones that can also block his mobile through IMEI number. All mobile brands can fix its problem. Nokia, Samsung, Sony Ericsson and LG mobile have IMEI number. Online method to block Mobile Phones
How to Block Stolen / Lost Mobile Phone in Pakistan Nokia Samsung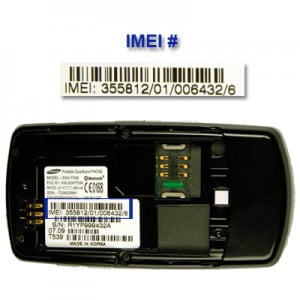 Online method to block Mobile Phones
The subscriber should have personal this information which is given below
Fill the Complain type that shows your mobile is stolen or theft
The time when your mobile has theft
Where your mobile has stolen
IMEI number
Mobile number which was in your mobile last time
Mobile brand, model number and its color
Name whose mobile has stolen
Father name
Email Address
House address
The URL where you can fill requirements s given below
http://www.cplc.org.pk/theft_form.php
Manual method to block mobile phones
The IMEInumber gives to Central Equipment Identity Register (CEIR) which is database of IMEI number. CEIR have authority to block the theft mobiles in Pakistan. CEIR match the IMEI number that has IMEIdata. Once a time CEIR blocked the mobile then nobody can access it.