Inter services selection board (ISSB) test is 1st step for those students who want to move in the Pakistan Defense. ISSB test designed by experienced and professional teacher. The examiner checks the ability of students that he is able or not for Pakistan Defense. If you pass the ISSB test then you have chance for entrance in Pakistan Army, Pakistan Air force and Pakistan Navy. ISSB test have various module and is not easy. In ISSB test students should be physical strong and healthy because physical test is part of examination of ISSB test. In ISSB test students could be solve an intelligence type questions.
Tainting centers are available in every city of Pakistan. They train the students according to the ISSB test. One thing is very important for those students who want to get a chance in Pakistan Defense that ISSB test change every year although intelligibility criteria retain same as it was on previous year. Basic tool of ISSB test is exercise. ISSB training academies practiced different categories and same as in ISSB test.
There are ISSB training books and you can take help from it with ISSB Interview Questions and Answers In Urdu. In ISSB training books the questions are nearly same as in ISSB test but your practice should be strong. These books are very helpful and you can improve your preparation in the ISSB test. One thing is very good for you that prices of books also mentioned with it. You can take book that is easy for you from book center.
ISSB Test Preparation and Training Books
ISSB Scientific Guide. Price Rs.  110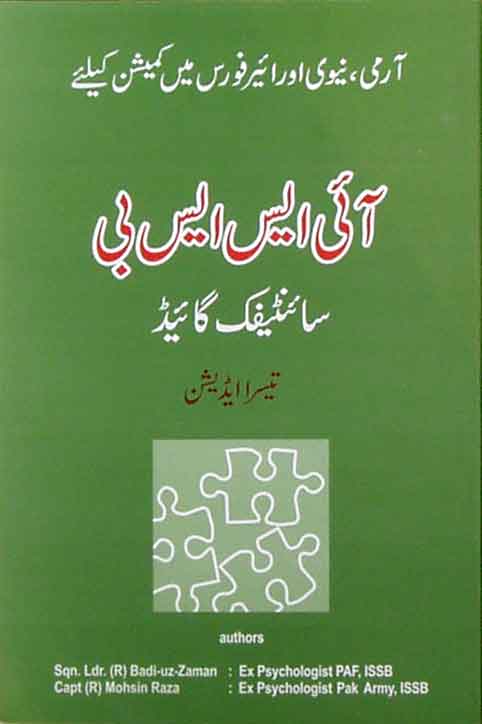 Workbook Verbal Intelligence Test. Price Rs. 60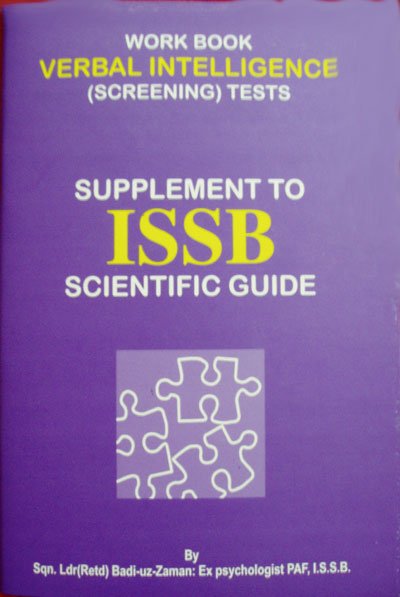 Workbook Personality Test. Price Rs 70
Workbook Non Verbal Intelligence Test. Price Rs 100
All those tests could only be attempted through practice and tips could be getting from previous candidates who can helps a lot while attempting those Tests. ISSB Test Candidates should also kept this thing in mind that in every test it is totally changed from previous Test