IELTS Test In Pakistan is very much common as well as the most demanded so far. IELTS Test is basic in analyzing English Language Fluency of Students. International English Language Testing System which is denoted as the IELTS is one of the most popular and highly taken examinations in Pakistan. The crucial motive behind this examination is to test the English Language Proficiency and the aptitude of the candidate as far as the English language is being concerned.
In Pakistan this test is so much common because the majority of the people do face problem while dealing with the English language in their conversation, and as far as the English language is concerned it is the official language of the world, so every candidate is willing to improve it.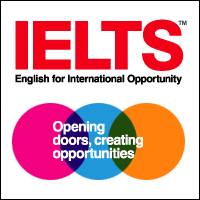 And that is the reason for which the students first prepare for the IELTS examination form various educational institutions and then appear in the exam to test their English language skills and capabilities. IELTS is used as one of the most authentic verification of the international immigration of the candidates from Pakistan and various universities of the world have made it a compulsory constituent for the native students to first appear in the IELTS examination and pass it successfully with competitive bands than they will be allowed to study and work in their country.
IELTS Test In Pakistan
IELTS was being formed with the collaboration of three organizations which included;
British Council
IDP Education Australia
University of Cambridge ESOL Examination
The IELTS examination is being recognized in over 135 countries of the world which includes Australia, Canada, Ireland, New Zealand, South Africa and the United Kingdom and USA. There are two types of IELTS examination which are being conducted. The one is known as the Academic Version of IELTS which is basically designed for those applicants who are willing to make their registrations and to acquire admission in the foreign universities. The second type is the General Training Version of IELTS examination which is significantly designed for those individuals who are willing to go for any training or for the work purpose in the English speaking countries.
It is considered as the authentication that the candidate is capable enough to deal with the English language. The IELTS test includes the Writing, listening, Reading and Speaking sections through which the ability of dealing with the English language of the candidate is being tested and is being evaluated. The scores of the IELTS examination are being declared in the means of bands, higher the bands the more good and competitive is the IELTS score of the candidate. In Short here is clear tip that will leads you that How To Pass IELTS Exam In Pakistan.