Telenor different packages details coved through sekho.com.pk , today we are sharing talkshawk full day offer unlimited free telenor calls package activation and deactivation details. Telenor offers different cheap rate call package and offers for telenor network users. Telenor Unlimted calls offer is active for all telenor users those want to talk with friends and family members with extra talk time. Telenor to Telenor different unlimited call packages is also available with Telenor talkshwak in night but talkshawk full day offer is providing unlimited Telenore talkshawk call on-net with reasonable price. In Pakistan different private telecom companies providing different telecommunication services likes call, SMS and fastest 2G, 3G, 4G internet service. Telenore telecommunication service is one of best company in Pakistan and this company services unique quality is strong call singles. Now this is best time to get telenor talkshawk full day offer activation method code and its charges details.
Talkshawk Full Day Offer Unlimited Free Telenor Calls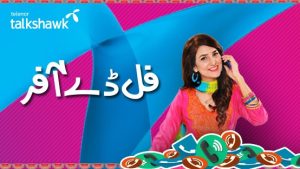 Talkshawk full day offer  key Feature
Unlimited Telenor Calls
Validity of talkshawk full day offer
Telenore unlimted call offer with talkshawk full day offer validity is one day till mid night.
Talkshawk full day offer Activation code
If you want to get this offer without any call or SMS then yes Dial *5*250# code and get this offer.
talkshawk full day offer charges:
RS 12.00 plus tax is offer charges
How many minutes will allocate with this offer?
Unlimited call without any limit is available for talkshawk full day offer users so enjoy non-stop call with telenor unlimited package
Important Note related with offer validity:
All telenor network users keep in mind telenore talkshawk full day offer will end at 11:59 pm midnight and you will just enjoy unlimited calls telenor to telenor number because talkshawk full day offer unlimited is valid for Telenor On-net numbers.