PTCl upgrades 1Mbps, 2Mbps DSL Users to 4Mbps Package details
PTCl upgrades 1Mbps, 2Mbps DSL Users to 4Mbps Package details is available on this page so read this information.  PTCL promotion period the rates will not effect. All the costumers who already use the 1Mbps and 2Mbps will be automatically upgrade to 4Mbps speed. PTCL published a note to his website reads." We are now equipped to offer minimum 4Mbps Broadband connections to our subscribers there by connecting Pakistan to the world at higher speed"  PTCL official's website also mentioned when permission period will be end than on all the customers 4Mbps rate will apply on his tariff. PTCL broadband doesn't mention the expiry date of its promotion.
The main purpose of PTCL organization is that to provide the high internet speed to its customers for this purpose PTCL will replace the copper lines to Fiber optical lines but it will take some time. Everyone have a question on mind why PTCL upgrade 4 Mbps instead of  1Mbps and 2Mbps. PTCL want to grab maximum shares before the severe competition is faced form the cellular companies. In future 3G and 4G services will be provided by Ptcl.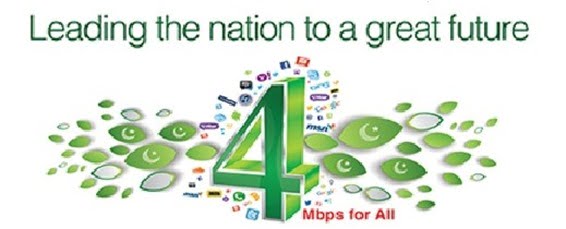 Mostly 1Mbps and 2Mbps internet package user think this is bad offer because this time they pay low amount against PTCL Internet but when this promotion will end they all user pay 4Mbps Package charges. if you understand 4Mbps Package have great speed with reasonable amount and may be in future PTCL give other new cheap package for 4Mbps Package so do not think about any other Internet Package because we have almost all internet packages information and  any single one internet company are not providing internet service like PTCL . if you want more details then stay with us and visit our website on daily bases. We will make hope you will understand PTCl upgrades 1Mbps, 2Mbps DSL Users to 4Mbps Package details.