Ptcl Evo 3G USB prepaid / postpaid packages all the detail of packages is available in our webpage and will easily understand how to subscribe. Ptcl first time introduced Evo 3G USB packages for its prepaid and post paid customers. All the Package validity shall depend on the volume consumed or usage in term of days. Ptcl 3G Evo USB existing day pass 1 GB and Lite  10 GB customers shall continue and use the same volume unless they will get the new packages.
Ptcl 3G Evo USB 19.5 Tax will be applicable on all packages above RS 15OO in Sindh
Ptcl 3G Evo USB 19.5% tax applicable for all packages in KPK
Ptcl Evo 3G USB Prepaid / Postpaid Packages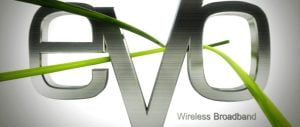 How to change Package
If you are existing subscribers can opt-in for new packages either through a call or email if you want to change package then
Call 1236
Evo prepaid
| | | | |
| --- | --- | --- | --- |
| Packages | Monthly Charges | Volume | Additional Usage / Mb |
| EVO DayPass 3GB | Rs.300/2days | 3GB* | Speed throttling to 128kbps |
| EVO GO 5GB | Rs.1,000 | 5 GB | Rs.0.10/Mb |
| EVO LITE 30GB | Rs.1,200 | 30 GB | Rs.0.10/Mb |
| EVO Max | Rs.2,100 | Unlimited** | Rs.0.10/Mb |
| EVO 256Kbps | Rs.1,300 | Unlimited | – |
Evo prepaid customers can easily subscriber above offers according to the packages, Volume of usage, Additional usage.
Fair usage policy of 3GB applies within 2 days usage.
Fair usage policy applies of 50 GB Usage.
Evo Postpaid
Product
EVO Package
Monthly Charges
Download Limit

EVO 3.1Mbps USB

EVO 3.1Mbps Basic
Rs. 2,100
50GB
EVO 3.1Mbps 30GB
Rs.1,199
30GB
EVO 256Kbps
Rs.1,199
Unlimited
3G EVO Wi-Fi Cloud
EVO Wi-Fi Cloud Basic
Rs. 2,100
50GB
EVO Wi-Fi Cloud 30GB
Rs.1,199
30GB
3G EVO Nitro Cloud
Nitro Cloud Basic
Rs.3,000
75GB
Nitro Cloud 30GB
Rs.1,499
30GB
                                      3G EVO WINGLE
EVO Wingle Basic
Rs.2,500
75GB
EVO Wingle 30GB
Rs.1,499
30GB
 For further detail and information keep visit website.Ptcl Evo 3G USB Prepaid / Postpaid Packages If you are interesting for Evo 3G post paid and Prepaid offer subscriber now and enjoy the wonderful packages. You will get all the Technology news from our website. we provide all the information without errors. In Pakistan 3G and 4G offer will be start soon Ufone,Zong, get the 3G license. You will get the high speed of internet due to 3G and 4G technologies. Warid telecom will try to get 4 G license.