Jazz is offering Jazz Monthly Call Packages To All Networks Offer for its valued customers. Mobilink is one of the best Telecom Companies of Pakistan. The company is providing the cheapest call packages to its customers. It is not only providing Jazz to Jazz Call packages but also offering Jazz to other network call packages on monthly basis. Those Jazz users who want to enjoy other network packages in Pakistan can activate these packages by dialing the simple codes. In the race of being the best Telecommunication company in Pakistan, every network is striving to provide the best services to their customers so that they can create the win-win situation. At the start, it was only offering on-net call packages but this time it has also introduced call packages to other networks too. So check the packages details which are given to this website.
Jazz Monthly Call Packages To All Networks Offer
Jazz is providing different Jazz Monthly Call packages to all networks. You can activate any of these all network packages which are as follow.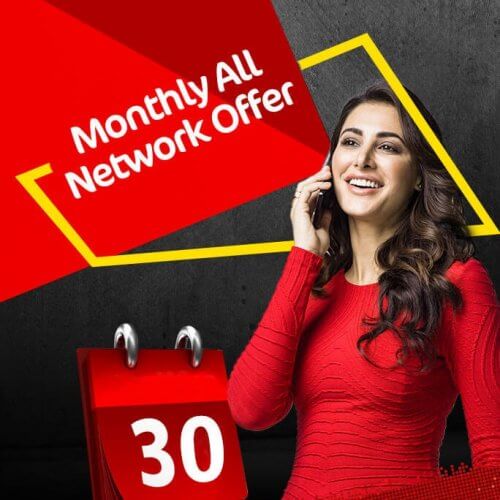 Jazz Monthly All Rounder Offer:
Jazz is offering Monthly All rounder offer to jazz users. In this package, Jazz users can enjoy following services.
200 Minutes to All Network
5 GB Internet
1500 SMS to all networks
Subscription fee is RS 499
Subscription code is *2000#
Valid for 29 days
Jazz users can activate Jazz Monthly Super Duper offer in order to enjoy Free minutes to all networks. In this package you will get
100 Off-Net minutes
1500 On-net minutes
1500 SMS to all networks
2000 MB internet
Valid for 30 days
Subscription Fee is RS 499
Subscription Code is *706#
Monthly super duper plus is very exciting offer introduced by the Jazz for its valued customers. All Jazz Users can activate this service in order to enjoy calls to on-net as well as to off-net mobile numbers. This package details are as follow.
200 Other Network Minutes
3000 Minutes to Jazz and Warid
5000 MB internet
Subscription code is *707#
Package price is RS 799.
Valid for 30 Days
Jazz Monthly Call Packages to All Networks Terms and Conditions:
Offer could be changed anytime
Offer will be expired on the 30th day of the calendar and must be renewed on the 31st The days will include the subscription day of the offer.
There is no time limit in this offer. Free Minutes / SMS / Data will be usable 24 hours a day.
Free Data MBs are for both 4G & 3G
These are the best Jazz Monthly Call Packages To All Networks that a Jazz user can activate at any time. If you are using Jazz and want to call on other network in reasonable rates for a whole month then these are the best packages for you.