Mobilink Double Baat Bundle offer talk two days with price one day this is the great offer by the Mobilink. This is the largest telecom network in Pakistan they have maximum share in whole telecom sector. Mobilink always provide the best service through strong network signal as compare to other network.
So that the reason the mobilink has always offered the best value for money to its loyal customer. Mobilink have best technology because they improve the technology day by day.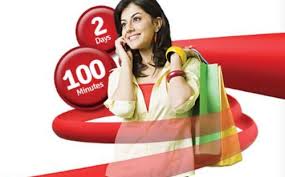 Mobilink proudly present another irresistible offer for the Mobilink user that offer is "Double Baat Bundle"  this is the amazing offer the people show interest for this Double Baat Bundle offer.mobilink customer can enjoy free calls to more then 36 Million Mobilink number for two days by paying for fee of single day.
Now for only 18 rupees plus tax customer an enjoy 100 minutes of talk time over the course of two days on mobilink  numbers. This way even if you run out if things to talk about you can always utilize these numerous free minutes the next day.
With the best offers in the market Mobilink customers are always guaranteed a better everyday. We share the offer details this Double Baat Bundle offer affected on all prepaid network the offer price is 18 plus tax and the moblilink minutes you get that is 100 and the validity of the package is two days till midnight next day.
Know we give you information about the Subscription Mechanics if you want subscript this service then you dial *228# the charges is 18 rupees plus tax.
If you want check the Status then dial the code on your mobile that is *228*2# against this network charge 0.2 rupees plus tax.
If you want get information about this package then you dial code that is *228*3#  against this no any amount charge.
If you want unsubscription then you dial the *228*4# no amount will charge against it.
Offer will be available to all prepaid customers
Subscription will be valid till midnight next day (i.e. if customer subscribers at 2 pm, the incentive will    be available till 1159 pm next day )
Minutes will be valid for Mobilink calls only
In case of multiple subscription, minutes will add up while validity of latest subscription will apply
Upon un-subscription, incentive will remain intact/attached/useable until incentive expiry
In case of package migration, free minutes will remain intact until expiry
Offer is subject to change anytime and Terms and Conditions apply
19.5% FED applies on usage and 15% applies on recharge
5% service charges and 5% operational fee apply on all recharges
Limited Time Offer