Sony Xperia Z3 with latest features and latest technology is ready to amaze the people. Sony Xperia Z3 got all what one would wish to be in the Smartphone. With this exclusive announcement of release of Sony Xperia Z3 by the officials of Sony, people are talking so much about this release. The features announced by the officials of Sony are making the people more and more curious as Sony have always done in the past. Sony mobile Communications was founded on 1st October 2001 and is a multinational mobile manufacturer company. In 2001 Sony launched its first product through a venture between Sony itself and Ericsson. The first mobile launched by them was T68i. Sony continued its progress in this field and launched w800 in 2005 when music came into the mobiles. Sony Ericsson launched the first walkman phone. Going through the years technology keep getting advanced and Sony too. With the introduction of the Android technology Sony Ericsson launched its first android phone Xperia X10 in 2010. In this race of getting more and more advance Sony is going to launch its latest and most advanced Smartphone given the name of Sony Xperia Z3. Here we are providing you the release date of the Sony Xperia Z3 along with the review of its new and exciting features and price in Pakistan.
Sony Xperia Z3 Price In Pakistan, Review, Release Date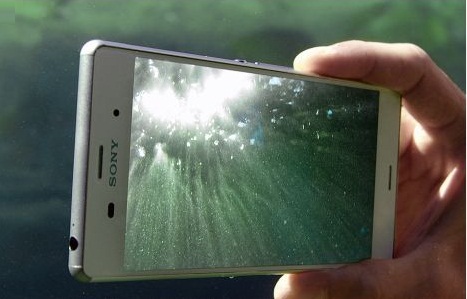 Review of latest features and specs. Of Z3
Sony Xperia Z3 is giving you the experience of greatness. With Sony Xperia Z3 you get the highest Waterproof Now you can run in the rain or just dive in the water with Z3 in your hand and taking the pictures underwater. Z3 got an aluminum frame with a super slim body.
With Z3 you got a 20.7 MP Camera with auto focus and a 2.2 MP front camera so that you can catch the memories of your best moments in way of real High definition.
Sony xperia Z3 will lead you to e new level of gaming world of Smartphone. Z3 is going to be the only Smartphone that will have a PS4 remote play. With this feature you can enjoy the adventure of gaming at a new level.
The most demanded need of the people is a long battery life but Z3 is giving you much more. Sony Xperia Z3 brings a fully loaded battery of up to two-day long enough battery life.
For the best performance Z3 is having 2.5 GHZ Qualcomm Quad-core processor with Google android 4.4 (kitlkat)
Release date of Sony Xperia Z3 in Pakistan
Sony Xperia Z3 has first released on 19th September 2014 about 24 days ago in Taiwan however its availability in different countries is given by the officials on different dates as in Taiwan, India, United kingdom and Singapore Z3 is already available but in other countries it will be available soon. Same here for Pakistan Sony Xperia Z3 is not released yet but it will be available soon in the month of October.
Price of Xperia Z3 in Pakistan
The price of upcoming Sony Xperia Z3 in Pakistan is not clearly announced yet but if we compare with the countries in which Z3 is already available the amount of Sony Xperia Z3 in Pakistan will be approximately Rs 87,700/-