All we have a smart phone in android, IOS or using windows phone and we also use internet and there is no any other convenient search engine then Google. We make different searches while using Google and sometimes we don't want others to see our search history. So that's why here I have shared the method about how to delete Google search history on phone in Urdu. Whenever you search something on Google search bar it become a hint on your IP, for example if you are connected with a Wifi network and making some search, it will become a hint for all other users who are connected on the same IP or wifi. Beside this in case someone is going to search something in Google with your mobile your search history will be left a hint for a world to search shortly. So to keep secure your privacy you should delete Google search history on phone and the method is written in Urdu so that you can understand easily and can remove history from your Google search engine.
How To Delete Google Search History On Phone In Urdu
Method One
Open the www.google.com.pk and tap inside the searching bar. Just type a character like "A" and the relevant search hints will presented below and your last search will be highlighted in blue color that means you have already make search of that character form your mobile phone. So if you want to delete that search you just have to tap on the cross sign ahead of the searching hint like shown in the below image.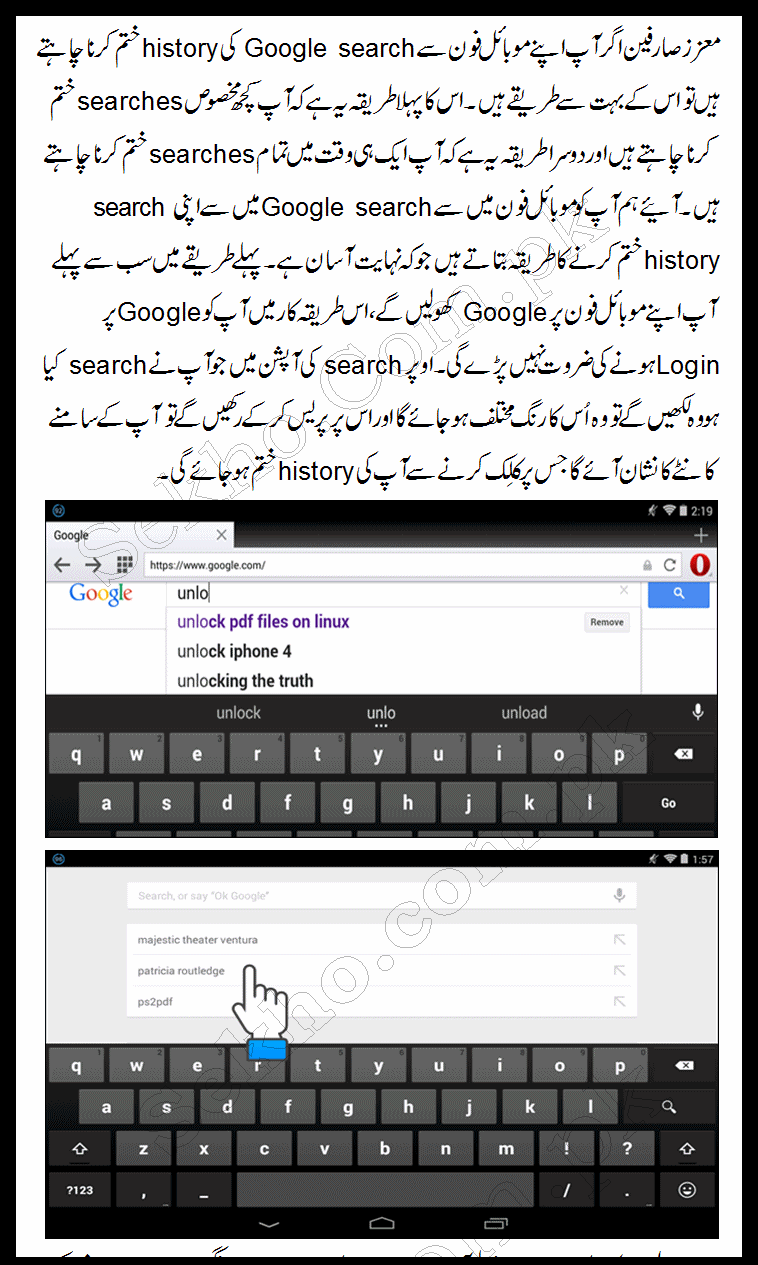 Method Two
Just open www.google.com and tap on the options button depending upon your phone. You will see a privacy option and inside the privacy option you will see history option at the bottom of the page. Here you can search history one by one or you can also delete all history at once.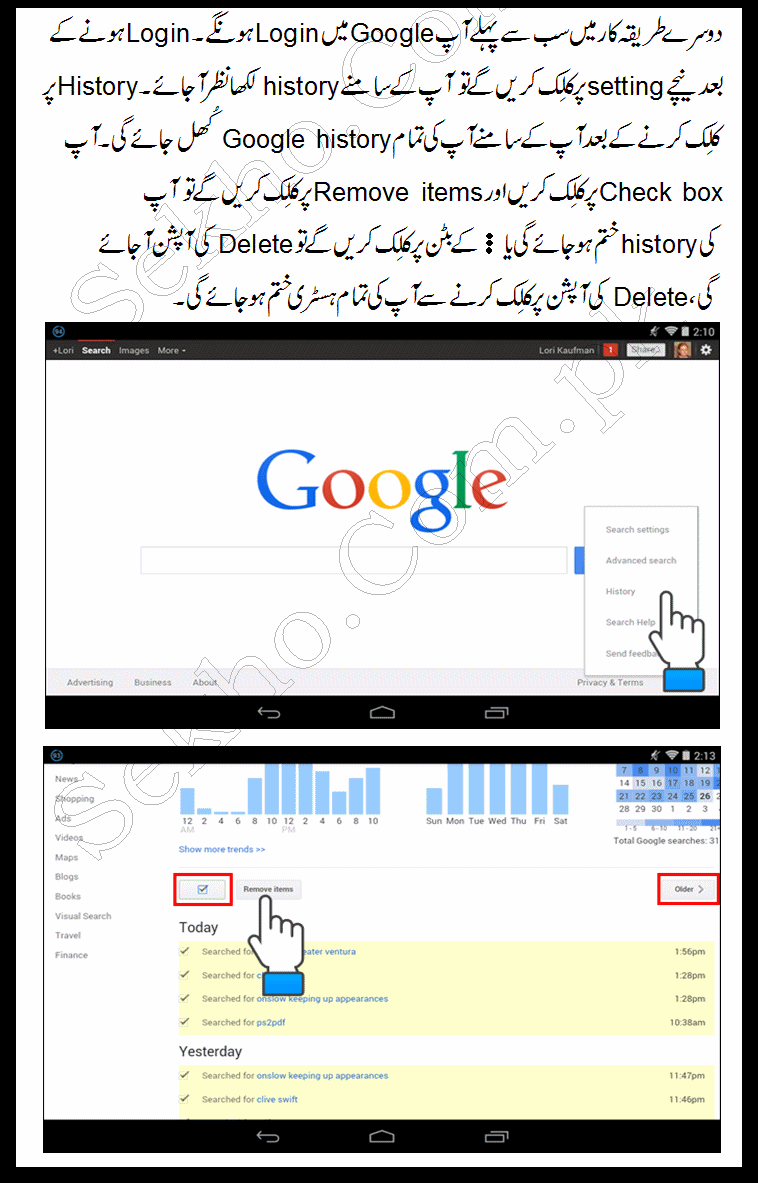 So this is all about how to delete Google search history on phone in Urdu. This method will be applicable for every operating systems like android, IOS (iphone) and or windows phones. But in case you have any further confusion about this article you can send your question in the following comment box and we will reply you as soon as possible.