If you have started a new business than you can check How To Register Your Business Online In Pakistan Through FBR. if you are running you business and you have different plan about your newly established business than must registered you business according to government of Pakistan business registration policy. FBR Federal board of revenue is introducing online business registration system if you have internet than you can easily get online business registration. Here we want to mention according to Federal board of revenue "Virtual one stop shop" name program is introduction through this program you can get tree type of business registration online at your home yes through one registration procedure get three type of business registration like with same time you will be registered in FBR, SECP,IOBI. Federal board of Revenue is federal government agency of Pakistan that have different responsibility like prepare administration policies for government organization, FBR are also responsible to collect taxes through all over Pakistan and last responsibility of FBR is working for Pakistan as a revenue collection arms.
How To Register Your Business Online In Pakistan Through FBR

Through this Virtual one-stop shop system all over Pakistan each and every business men/women can get business registration without any time waste. Yes this is reality few month ago through manual method business registration procedure was available and according to people views many difficulties was facing during NTS registration number collection. Here we want to mention after registration of your business you can get NTS number that is call National tax system number through that number you can pay you tax according to your business revenue. Now in below side we are sharing one red color link through that link you can get your business registration.
Click here for online business registration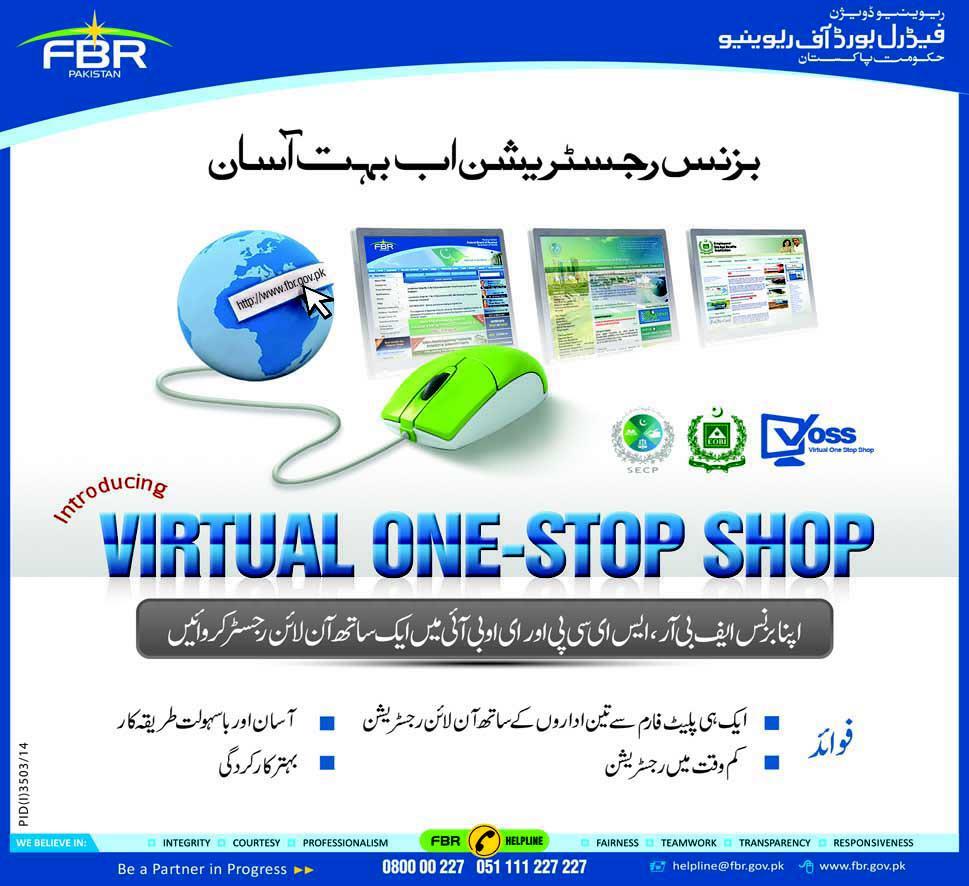 after How To Register Your Business Online In Pakistan Through FBR if you want to get different online government service than visit this website main home page.