Generally when we delete a file or folder in windows operating system it goes to Recycle Bin, and we can easily restore these files if we mistakenly deleted any useful data or file. But incase if someone has deleted this important data or records from Recycle Bin too then what we will do in this case? Don't worry because here is a very easy and simple solution of this problem has been introduced and here I am telling you the complete procedure about how to recover deleted files from memory card hard disk in Urdu. Well there are various online data recovery software are there on internet who claim that they will recover data in just one click etc. but you are intimated that mostly these software are fake or complicated to use for a common user. Here the procedure I am telling you is very simple, easy and free of cost. You just have to download a software in your PC and have to follow the instructions as I have written and presented with pictures. You can recover your wanted data from a specified folder or drive, even you can just recover or back up file using this software. Just keep on reading this post to get details about this procedure.
How To Recover Deleted Files From Memory Card Hard Disk In Urdu
      Deleted Files Recovery Process
Download and install the "EaseUS data recovery"
Select types of file you want to recover
Choose the folder or file you want to recover
Click on the scan button
If your data doesn't recover you can click on the deep scan button
Select the location for where you want to save the recovery files
It's all done
Note: – the scanning procedure could be time taking because it depends upon the performance of your PC and the size of file or data you are recovering.
You can click on the image below to make it bigger if you want to read it clearly in big font.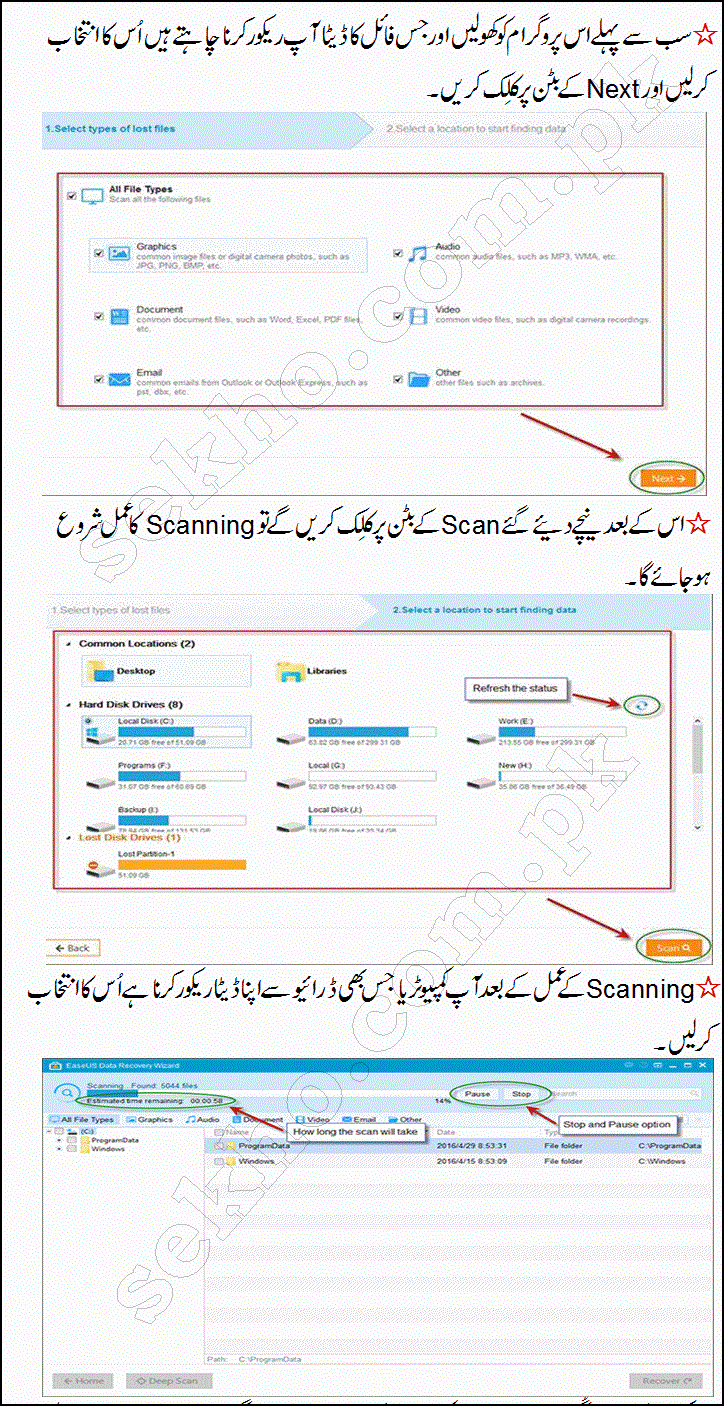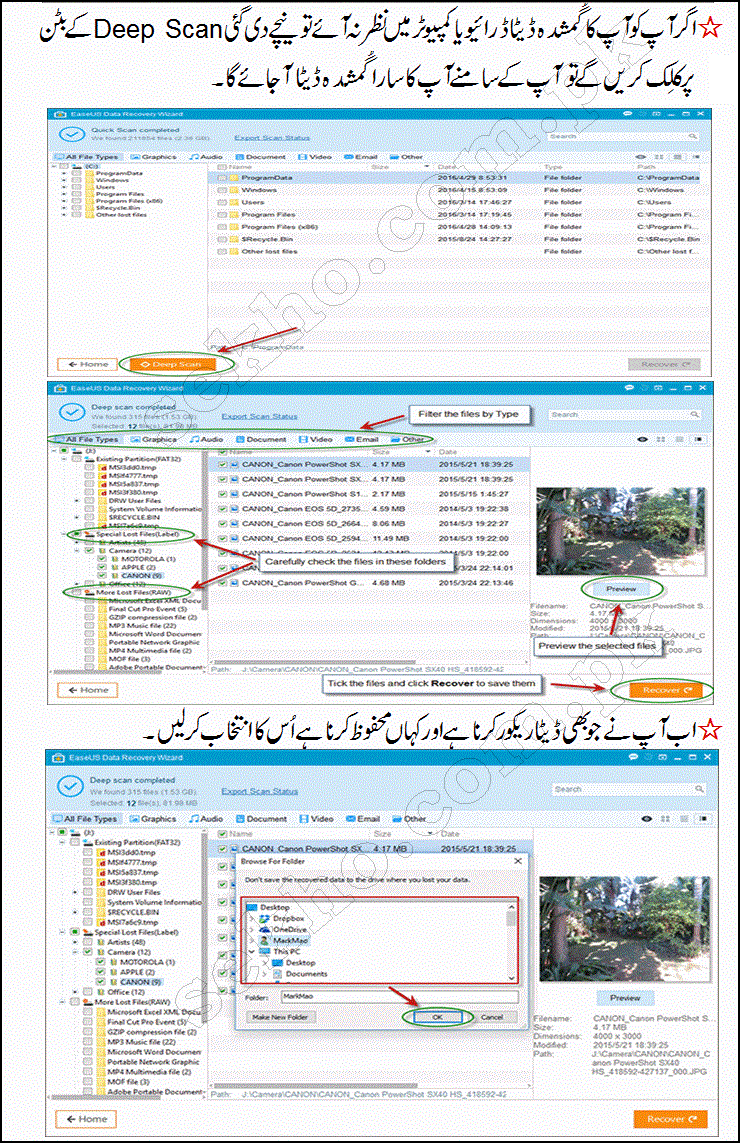 Hence this is all about how to recover deleted files from memory card hard disk in Urdu. I am sure this post provide you a very use full material and your data is getting recovered now without wasting your money to other shop keepers in market. Update us with your reviews and comment or you can also suggest any software you thing is easier for data recovery for a common user.