Many of us are well familiar with English writing or typing in computer with MS Word or a Note file, but do you know that you can also write in Urdu on MS word as well as on Note file without installing any third party software? Yes of course you have this option in windows7. Here in this post you will learn about how to install Urdu font in windows and how to choose fanatic keyboard. The fanatic keyboard means when you press A there will write "?" and when you press B button there will be write "?". Commonly the Inpage is a software which is well familiar about to write in Urdu, not doubt that is a good Urdu software, but the problem is that it is not available online and it is very complicated for one who is new with it. While the procedure I am telling you here is just three simple steps and your keyboard will be turned into Urdu language and where ever you write will be in Urdu. You can manage the font size, color, height and space between the lines. So just keep on reading this post to get the complete process for how to install Urdu font in windows.
How To Install Urdu Font In Windows

Steps In English
Go to control panel
Click on top right corner for categories and select large categories
Nose in the given options select on the region and languages
A screen will open with 4 options and you have to select "keyboard and Languages"
Click on "Change Keyboards" option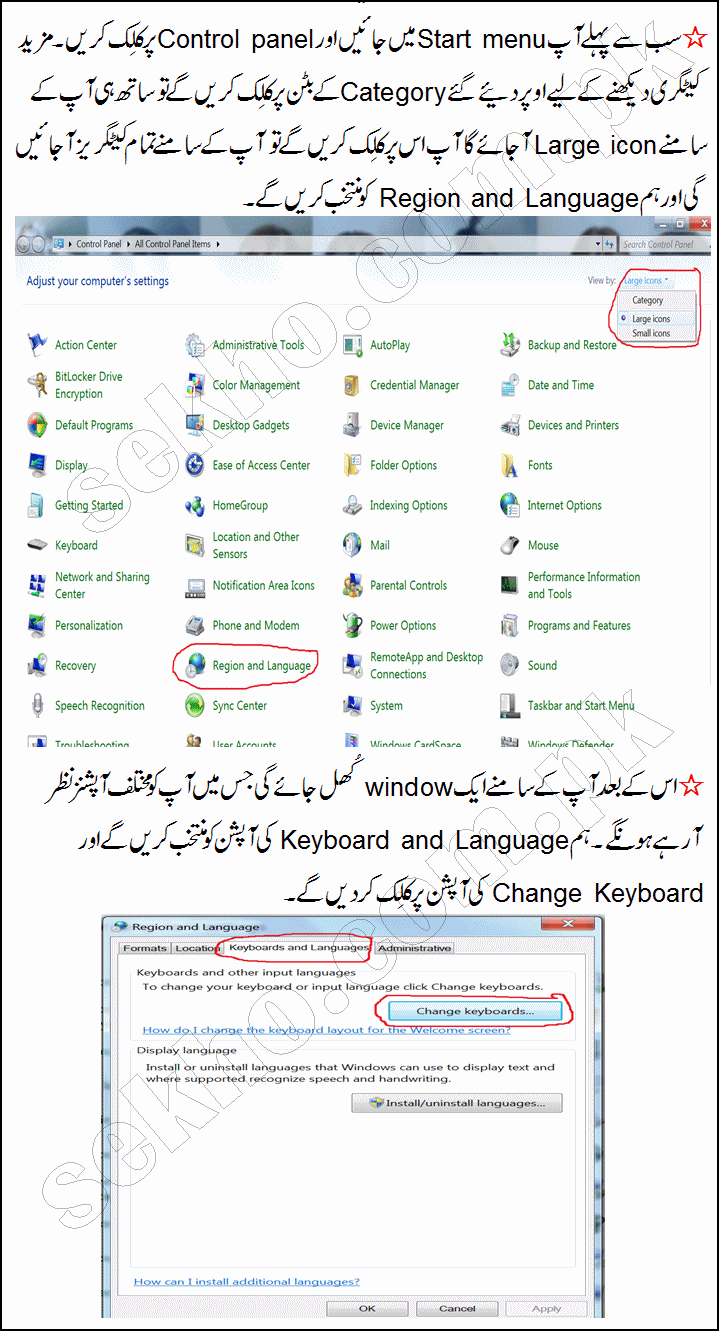 Click on the "Add" button
A new screen will open with different languages options
Press "U" for Urdu or scroll down until you find "Urdu Islamic region"
Click on the + button at left side of language and check the "Urdu" and press on "Ok" button on right side
Apply and Ok and all is done
On the right side of your task bar the "EN" option will be appeared where you can select the language either for English or Urdu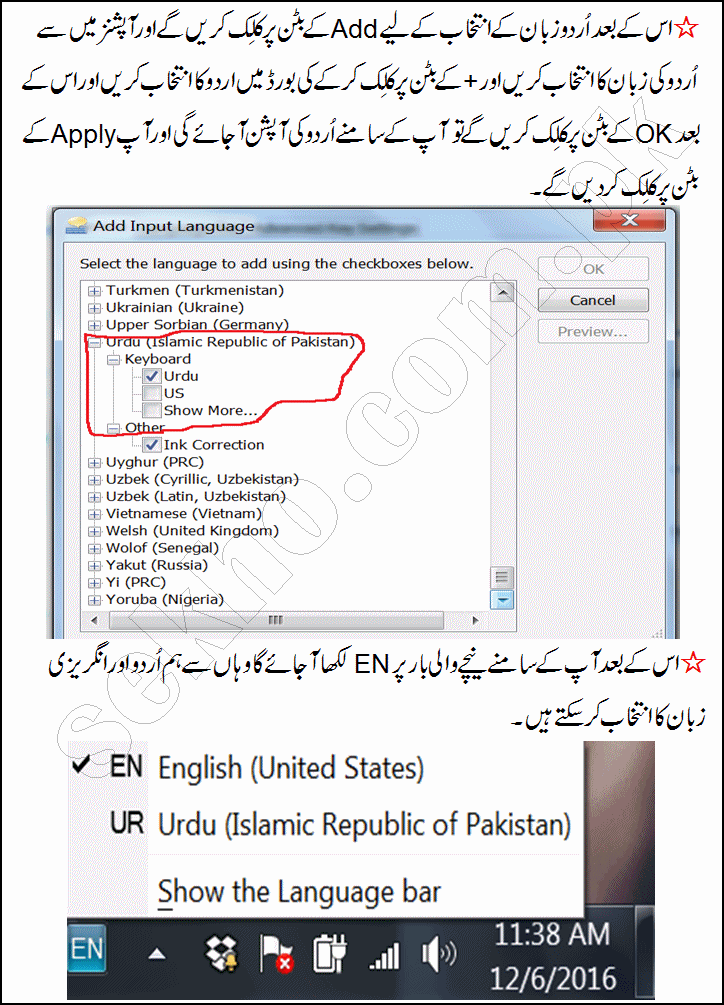 So this is the complete procedure for how to install Urdu font in windows XP/ 7 and later versions. I have wrote all the details about this procedure and for sure your Keyboard start writing in Urdu. In case you find any hurdle doing this procedure you can ask us through the comment section down of this passage.