Procedure of How to Increase PTCL EVO Wingle Speed is available here in detail. PTCL has given a certain solution to enhance the speed of PTCL EVO Wingle. EVO Wingle is a very competent product of PTCL. But it has been seen that sometime users of PTCL EVO Wingle are complaining with the speed of EVO. For all that users we are giving you an effective and efficient solution to enhance speed of your EVO Wingle. To enhance of the speed of your EVO you will be required following things.
How To Increase PTCL EVO Wingle Speed
Required things
PTCL EVO Wingle External Antenna.
Long wire (length according to your need) to connect Antenna with your EVO.
You just need above mentioned two things to enhance Speed of your EVO Wingle. In actual Speed of the EVO depends on the signal strength. As strong as the signals your EVO Device is capturing speed of the EVO is enhanced. When we are using EVO in closed buildings we get the issue of weak signals. Sometimes EVO gets connected with 2G signals despite of 3G signals. The best and only solution to this problem is use of antenna. This antenna is specially designed to get connected with EVO. Following are the procedure of construction of antenna EVO apparatus.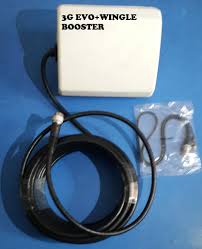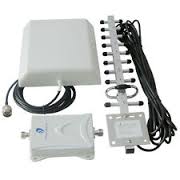 Procedure
Firstly one must place PTCL EVO external antenna on the roof or anywhere else where signal strength is strong. Connect wire with external antenna and with the EVO Wingle. Both EVO Wingle and external antenna have ports to be connected with wire. Now you can place EVO anywhere you want to use it. That's just all what you have to do with this.
Now you can see that if your speed was 2 Mbps in closed space then your speed is enhanced up to 5Mbps.
Note: The solution provided here is the full and final solution. PTCL has not given any other solution to enhance the Speed of EVO Wingle.
Pakistan Telecommunication Company Limited has launched EVO Wingle to meet the needs of everyone. EVO Wingle is available in both prepaid and postpaid Packages. EVO technology has been designed by PTCL to suit lifestyle of everyone. Now there is always something for everyone with PTCL EVO Wingle. Pakistan Telecommunication Company Limited was established on 14th August 1947 and is the leading telecommunication authority in Pakistan. PTCL keeps on offering new technologies for its valued customers. EVO is one of the most appreciated products of PTCL. For more queries about how to increase PTCL EVO Wingle speed you can contact to us!