Are you using the Warid 4G LTE internet package? Do know that how many MBs you have consumed and how many are remaining? If you don't know, then never get worried about it. Here you will learn about how to check warid remaining internet MBs in 4G LTE packages. It is because Jazz and Warid have joined hands together and working together. So now you have a very easy method to check warid remaining internet package. But before getting that procedure I would like to mention one thing to you and that you must be a prepaid consumer for it as well as you are also informed that on every checking you will also be charged which details are written in the below of this passage. Warid internet packages are prepared especially for the customers after keeping under the view their requirements. Every of its package is very economical and friendly for the user. But mostly users complain that they did not use their internet as much as MBs have consumed. Such customers are not up to dated with remaining Internet inquiry. Keep on reading about how to check warid remaining internet MBs below of this passage…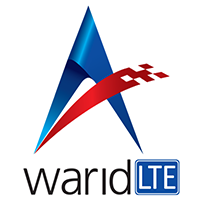 Question:-
How to Check Warid Remaining Internet MBs
Answer: –
You just have to add *2# in the end of the subscription string. For example if you are using a Warid 4G LTE monthly internet package which code is *117*77#. So if you want to get the status of this package you just have to dial *117*77*2#. Similarly you can check remaining Warid internet MBs in any package by adding *2# in the end of the subscription code. For Example….
Subscription String Is *117*77#

Status String Is *117*77*2#
How to check warid remaining internet MBs in 4G LTE packages is discussed here. Warid remaining MBs check method is just same like the Jazz remaining MBs checking method. Hope you have learned this method and now you can check balance MBs inquiry in Warid but for getting more assistance you can send your FAQs in the following comment box.