Do you know that your photos and video are can be save online in your Gmail account? Yes of course! Now you have a better option for where you can auto sync your photos and videos on a Google drive. This drive is actually an android application available in android mobile as a built in app. So here I am telling you the complete procedure about how to auto sync photos from android to Google drive in Urdu. This is an easier procedure but really it is very use full and convenient feature of Gmail and android system. The befits of this feature is that for example there are some important photos and videos which you never want to lose or you don't want to show that photos in your mobile gallery, you can upload these photos on Google drive and can delete the from your memory card. Another benefit of this drive is; when you change your mobile phone, you can back up your old previous phone gallery to the new mobile with the same Gmail account you was using in your previous account. So we can say that sync photos from android to Google drive is a good feature and you should be familiar with this process.
How To Auto Sync Photos From Android To Google Drive In Urdu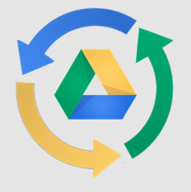 Simples in English
Make Sure "Google Photos" application is installed in your mobile
Now sign in to Google Drive with the same ID you have sign in to your Google PlayStore
Tap on the top right corner of your cell phone to view option bar and tap on settings
Here you can on or off auto sync and you can also set the time and days intervals for auto backup

How Google Drive Works
It's simple, when you take a photo it will automatically upload into your Google Drive but your phone must be connected with a Wifi or mobile data is turned on. Go to Google Drive and make sure your photo or photos have been uploaded here and once it is done you can now delete from yoru gallery or memory card. Your data will be safe online.
Note: – It is recommended that you should choose the option "Sync with Wifi only''. It is because if you choose the mobile data on it will consume your MBS quickly.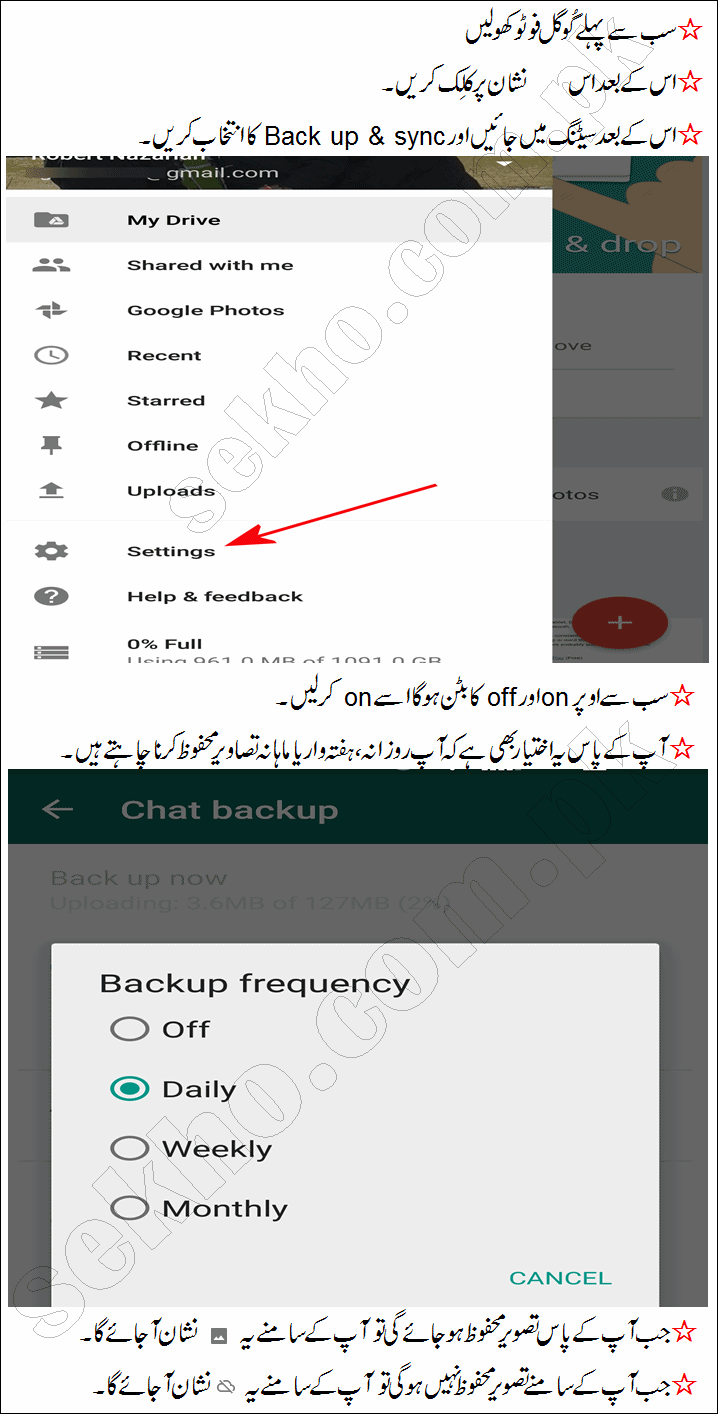 Hence this is all about how to auto sync photos from android to Google drive in Urdu. I am sure this post proves to be very easier and use full for you to get familiar with the procedure of photos sync on Google Photos Drive automatically. In case of any further confusion you can ask via comment box below of this passage.