Food items Price Check through SMS in Punjab all details is available on this page sp read all given information that based on deep research. Government of Punjab use modern technology for Punjab peoples through this service price control system introduce in ground level every citizen who have mobile phone they use this service.  Punjab Government officially announced SMS service through this service any Punjab citizen get price of any food item almost this service provides 30 food items prize if you want daily bases then yes you can get it with only one SMS.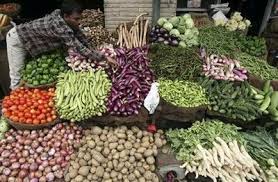 Service Purpose:
Food Items Price Check :
Food items Price Check through SMS service launched on Punjab province.
Total 30 food Items Price provides if any person Send SMS.
Price of food items will update on daily bases.
Procedure:
Any Mobile user and Punjab citizen want to Know grocery food Items price then they will follow the procedure open mobile write message and type Price and city name and send this SMS to 80024. Through this SMS you can receive Flour, rice, Mutton, beef, chicken, eggs, oil, ghee, pulses, spices, milk, vegetables and fruits so if you want save your amount on daily bases  then must use this service when yo want to go purchase any food items.
Simply Type "Price" <Space>  "City Name" and after this Send this SMS to 80024
For example if you want Lahore Food Items Price then type Price Lahore and sent t0 80024
Against per SMS 1.43 including Tax amount will charge.
This food items SMS service have only one main objective that is every citizen know food items price and if price will not same according to government rates  then you can registered your complaint against shop keeper on any complaint department or consumer court and you can call 80024.
Today Food Items Price List:
Atta Bag (20 Kg): 785 Rs.
Vegetable Ghee (Kg): 161 Rs.
Rice Basmati (Kg): 145 Rs.
Rice Irri (Kg): 48 Rs.
Gram Pulse (Kg): 65 Rs.
Masoor (Kg): 140 Rs.
Mash (Kg): 138 Rs.
Moong (Kg): 145 Rs.
Mutton (Kg): 480 Rs.
Beef (Kg): 260 Rs.
Chicken Meat (Kg): 276 Rs.
Sugar White (Kg): 52 Rs.
Eggs Farmi (Dozen): 94 Rs.
Milk Litre (Loose): 70 Rs.
Red Chillies (Kg): 170 Rs.
Roti Tandori (100 gm): 6 Rs.
Potato (Kg): 26 Rs.
Tomato (Kg): 34 Rs.
Onion (Kg): 38 Rs.
Couliflower (Kg): 18 Rs.
Lady Finger (Kg): 130 Rs.
Bitter Gourd (Kg): 130 Rs.
Kaddu (Kg): 50 Rs.
Brinjal (Kg): 54 Rs.
Ginger (Kg): 238 Rs.
Spinach (Kg): 14 Rs.
Tenda (Kg): 54 Rs.
Green Peas (Kg): 44 Rs.
Turnip (Kg): 16 Rs.
Banana (Dozen): 60 Rs.
Apple (Kg): 100 Rs.
Pomegranate (Kg): 190 Rs.
Radish (Kg): 14 Rs.
Carrot (Kg): 18 Rs.
Musambi(Dozen): 70 Rs.
Kinno (Dozen): 65 Rs.
When you want to purchase any food Items then you must have basic purchase knowledge and if you have this all information then you can save short money on daily bases. If you also want more interesting technology or educational and Pakistani informative updates then keep in touch with this page because this portal provides all this and lot of more.