Mobilink has shocked its customers by giving great packages of 3G internet in a really con vincible price. It includes daily, weekly and monthly packages. Mobilink is the leading telecommunication service provider in Pakistan, with 38.1 million subscribers and market share of 28 % as of march 2015. Mobilink was registered on December 27, 1990 however its functioning started in 11 June 1994 and got the award of first GSM cellular mobile service in Pakistan and the founder of mobilink is Motorola USA. Mobilink launched its 3G services in major cities of Pakistan on 23 April 2014. Mobilink has promised to his subscribers that it will provide the Pakistan's largest 3G network with more than 9,000 cell sites across Pakistan. Mobilink is having the largest market share in the Pakistani market today. At present mobilink is serving more than 20,000 cities, towns and villages across Pakistan. Continuing its services Mobilink have given 3G bundles up to 30 GB to its customers and have defeated PTCL's EVO offering however these packages are for just one week. Here we are giving you all the information about these packages along with their subscription codes and charges.
Mobilink 3G Internet Packages Rates Daily, Weekly, Monthly Codes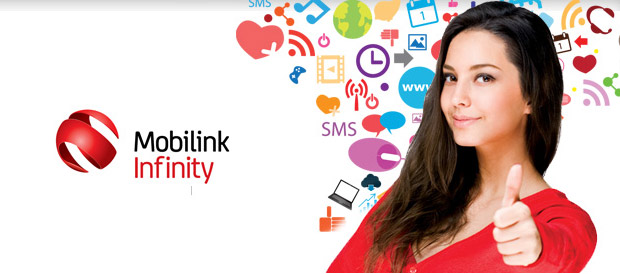 Activation procedure and bundles details
For activation of each following packages you just have to dial its subscription string that is written in front of each package in the following table. I am also suggesting you that once must read the fair policy so that you can safe from any hidden charges or any other misconduct. Jazz Mobilink 3G internet packages are as follows…
Base Rate Offer-Champions Package
Daily Social
Daily Lite
3 Days Lite
Late Night Internet Offer
Weekly Smart
Weekly Lite
Monthly Starter
Monthly Lite
Monthly Smart
Monthly Heavy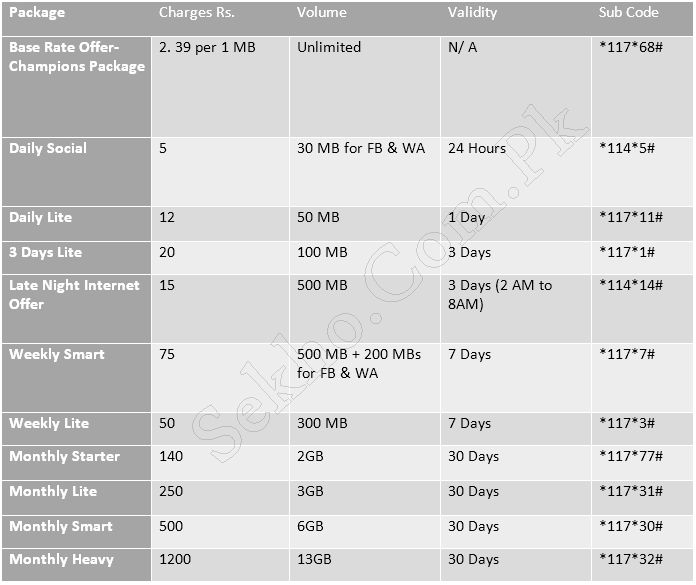 Terms and Conditions
Status of each package can be checked by adding *2# at the end of the subscription strip
all the charges or amount of a package is available including taxes and there are no any hidden charges are included in these charges
Within 3G network 3G bundles can be used up to 3G speed and in the 2G network with possible best speed.
There is no tax applied on the internet usage and subscription charges.
There is no auto-subscription. These bundles have to be subscribed again when expired.
3G bundles can be consumed in both 3G and 2G networks.
Pulse of charging will be 64 KB.
When customer is not subscribed to any of these bundles they will be charged as per MB Rs. 18/- in both 2G and 3G.
So these are the latest and the updated mobilink 3G internet packages rates daily, weekly, monthly codes. Hope this post proved to be very helpful for you to choose the best Mobilink Jazz 3G Internet Package. In case of any further query or inquiry you can ask your question in the following comment box.