You will be able to get Pakistan Vs West Indies Live Score 10th Match Update 21st Feb 2015 Ball By Ball from this page easily. So if you are busy in some tasks on that day or you does not have any medium to entertained the live match or the speed of your internet is not enough to stream online match, you are here on the right page to get latest ball by ball updates about this decisive match between Pak and West indies. So now you have no need to be worry about this that you will miss your match.
This match has reached on a very critical situation as every year in ODIs or other matches there is a one main factor lies between these two teams that is spin bowlers. Mostly it seems that the spin bowlers becomes a hurdle for West Indies Team to chaise the score, while Pakistani bats man plays the spin bowlers very well but the Sunil Narain's spin ball worried most of the bats mans. So this time in both teams the main spinner (Saeed Ajmal and Sunil Narain) are not playing due to ICC cracked down on suspected bowling actions. This time it is hard to conclude that which team will be nominate as the winner team.
Pakistan Vs West Indies Live Score 10th Match Update 21st Feb 2015 Ball By Ball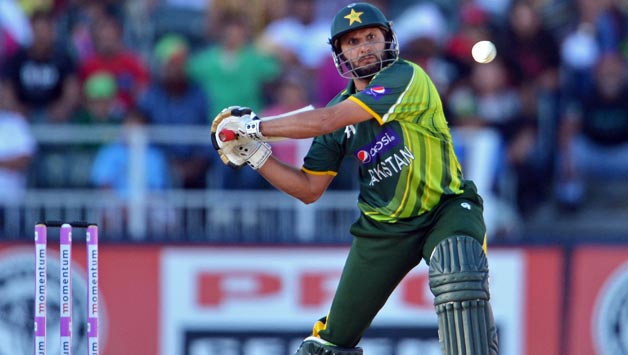 Teams: Pakistan Vs West Indies
Date: 21st February, 2015
Time: 22:00 GMT  | 03:00 PKT
Venue: Hagley Oval, Christchurch
Pakistan Team Squad:
Misbah-ul-Haq, Ahmed Shehzad, Ehsan Adil, Haris Sohail, Mohammad Irfan, Nasir Jamshed, Rahat Ali, Sarfraz Ahmed, Shahid Afridi, Sohaib Maqsood, Sohail Khan, Umar Akmal, Wahab Riaz, Yasir Shah, Younis Khan, Junaid Khan, Mohammad Hafeez
West Indies Team Squad:
Jason Holder, Marlon Samuels, Sulieman Benn, Darren Bravo, Jonathan Carter, Sheldon Cottrell, Chris Gayle, Nikita Miller, Denesh Ramdin, Kemar Roach, Andre Russell, Darren Sammy, Lendl Simmons, Dwayne Smith, Jerome Taylor
Pakistani team is playing under the supervision of Miabah-ul-Haq who put Younis Khan as the batting opener. Misbah do this due to the experience and batting line of Younis in ODIs. But is you see the previous performances of Pakistani opener against India then who can predict him to make 50s or more. Similarly Umer Akmal, Sarfaraz Ahmed also not done well against India and other teams during this 2015 ODI. Beside this Pakistani team contains inexperienced and new players. So it is very hard to state that this time Pakistan is going be winner of this match. On the other side the West Indies even not playing Sunil Narain but their batting line as Dwayne Smith, Chris Gayle and Darron Bravo has done well in ODIs. All these are experienced and well performed players. West Indies wins seven out of eight one day matches previously.
Hence if we see towards records then the West Indies is the winner of this match but if we see the results of this ODI 2015, those teams are winning matches who even have no expectations to win. Beside this the Astrologist had also predict that the Pakistan will wins the 21st Feb 2015 match against West Indies. As this is the prediction but the result will be shown after the match who is the winner team and who has loose this match unfortunately.