Internet is the need of the day, there are very few persons who do not have internet access but mostly of the people are using internet on daily basis to get any type of information of the world. There are so many people who do not have time to sit on the PC and use internet with continuity ,that is why 50% people are using Zong Mobile internet. As we all know that Zong is a network who is giving too many internet bundles on very low price.That is why there are lot of user of Zong who use mobile internet instead of on PC. Zong is giving high speed internet on very cheap rates, you can get Zong Net Packages Daily, Monthly in Pakistan and all the information of Zong internet packages with rates and method of subscription are given in this article.
Zong international telecom company is china base telecom company that 9is providing different telecom services like SMS, call and internet. you must have idea about Zong different packages that is offer by zong because according to my personal experience
Zong internet package is best for all mobile internet users.
Zong Net Packages Daily, Monthly in Pakistan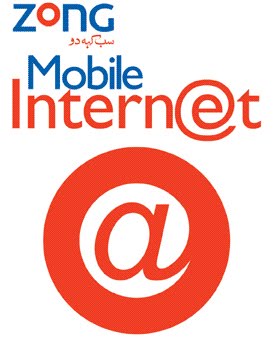 Type
Packages
Price
Volume
Validity
Activation
Daily
Daily Mini
Rs. 4
4 Mb
1 Day
SMS 'mini' to 6464
Daily Basic
Rs. 10
30 Mb
1 Day
SMS 'db' to 6464
Daily Premium
Rs. 20
80 Mb
1 Day
SMS 'dp' to 6464
Weekly
Weekly Premium
Rs. 70
280 MB
7 days
SMS 'weekly' to 6464

Monthly

Monthly Mini – 150 MB
Rs. 50
150 MB
30 days
SMS 'm150mb' to 6464
Monthly Basic – 500 MB
Rs. 150
500 MB
30 days
SMS 'm500mb' to 6464
Monthly Premium – 1GB
Rs. 250
1 GB
30 days
SMS 'm1gb' to 6464
Monthly Premium – 2GB
Rs. 350
2 GB
30 days
SMS 'm2gb' to 6464
Monthly Premium – 4GB
Rs. 650
4 GB
30 days
SMS 'm4gb' to 6464
Monthly Premium – 10GB
Rs. 1,500
10 GB
30 days
SMS 'm10gb' to 6464
In Pakistan Zong has made his name in very short time, now it has also launched 3G offer by the help of which you can use high speed internet. There are so many Zong subscriber who want to know the Zong Daily Net Packages along with Zong Monthly  Net Packages in Pakistan. After reading this post they will get to know all the Zong daily, weekly and monthly packages through this page.
From above given box you can check Zong internet packages in Pakistan. The packages given in this post are very useful and low price packages,no other network is giving you this type of internet bundles.