ufone hisaab do sms service  all details are available on this post you an easily get all this through this page so read all information and if you are ufone user then you can subscribe this offer on your sim. In Pakistan Technology are improve day by day and lot of telecom companies working and give hard competition to each other that the reason all companies try to give cheap rates either call or SMS but uFone is the only one Pakistani telecom company that provide you cheap calling and SMS service and also with great value added service.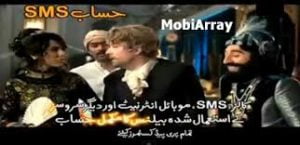 Ufone is the only mobile operator that believes in giving customers direct and clear information. Now Ufone has become the only operator in Pakistan that provides you the complete breakdown of consumed balance. Introducing Hisaab SMS, a free of charge daily SMS service for all of Ufone's prepaid customers that gives you the complete detail of balance consumed the previous day including details of calls, SMS, mobile internet and other services, so you always know your mobile balance. ufone is the best telecom company who not charge any hidden charges. Through this service you can get one SMS on morning in that SMS you an get details of last day amount details for example if you use 50 rupees in last day then through SMS ufone explain all details like you send SMS total 25 rupees and 20 rupees you call charges and other 5 rupees charged against you value added service and total amount is 50 rupees.
Subscription details:
Dail 333 and get ufone hisaab do sms service.
 So get all this and lot of other telecom packages details. This is the fastest growing technology portal that provides you best technology news, updates that are so interesting for you so get this and lot of more through this portal.