Samsung South Korean company different product Smartphone, tablets, electronic components and consumer product demand is very high as compare to any other Samsung competitor company products.  Here we are talking about Samsung Green Tech Company Telecommunication products warranty claim customer care center name. Samsung Green Tech Warranty Center in Lahore, Peshawar, Karachi Rawalpindi details is available here for all Samsung client those want to register their Samsung Smartphone, Tablets warranty claim. This is a reality In Pakistan different branded and non branded mobile phone is available in Market and every company distributing their mobile products through different distributer. All distributer accept company warranty claim under the concern company and distinction warranty claim agreement. Green Tech is distributer and responsible to deal with all Samsung all mobile products. International brands always offer before and after sale service and Warranty claim is best example of Samsung mobile after sale service.
Samsung Green Tech Warranty Center in Lahore, Peshawar, Karachi Rawalpindi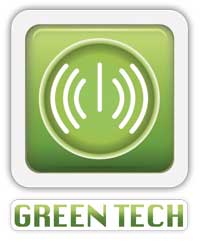 Samsung Green Tech Warranty Center Duties:
Provide warranty claim to Samsung mobile users if one year warranty time period is continue
Give complete warranty service satisfaction to Samsung mobile purchaser
If Warranty claim not valid then mobile repair gridline also available on Samsung warranty center.
GreenTech Customer care centres Lahore
Ground Floor AL-Hafeez shopping Mall Main Baulevard Gulberg III Lahore 041-111147336
1st floor paradise center hall road lahore 042-37249908
GreenTch Customer Care Centers Peshawar
1st Saddar Road Adjacent Bilour Plaza Peshaqar Cantt 091-5260433-4
GreebTexh Customer care centers Rawaplindi Plot number 369 zaman centre Bank Rad Saddar Op Singapore Plaza Rawalpindi 051-5120334-37
Look at Realme Warranty Check
GreenTech customer care centers Karachi
4th floor star city mall saddar karachi 021-32361631-2
LG 11, Magna Mall Main Rashid Minhas Roas Karachi 021-34832350
Geentech Customer care center Hyderabad
Shop number 46 first floor chandani shopping mall saddar hyderabad 022-27782254
Green tech customer care center Quetta
Jahangir Plaza Faiz Muhammad Road opp Jamia Masjid Liaqat bazar Quetta 081-2301221
faislabad shop number 152 Mezzanline floor center point plaza kohinoor city Jarawala Road Faisalabd 041-8531244
Green tech customer care center Multan
shop number 16, 17 Khan center abdali road multan 061-4582277
warranty card details:
On Waranty card below mention important things is available by Samsung Green Tech Warranty center. Bring this warranty card for register warranty claim procedure.
P-code likes 20******
Sr.No LHE21******
Make and model number Samsung SM J700H
IMEI NO hidden bar code
date of Purchase 01/12/2015
Warranty Period Expires on 30/11/2016