There are different kinds of industries that are growing out rapidly in the Pakistan and in all such industries we have the name of Pharmaceutical Industry Company as well. This industry has been all involved on the high medium in the production as well as development and also the marketing of licensed pharmaceutical products is termed as being the pharmaceutical industry. These companies are all accountable in order to produce and also manufacture and market related with the products that are being registered within the country. In Pakistan there is huge development that has been witnessed in the pharma industrial sector after its independence in 1947. Karachi is named out to be the main center hub of the Pharmaceutical industries.
Pharmaceutical Companies In Karachi 2017 List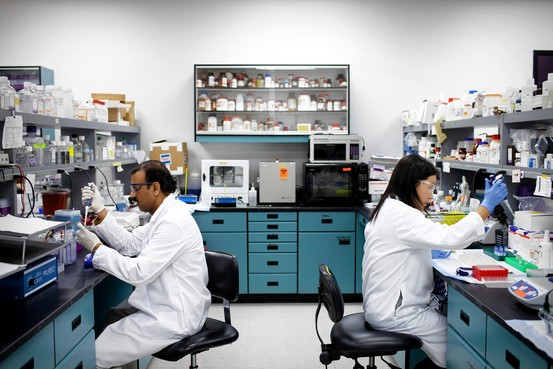 List of Famous Pharmaceutical Companies Karachi 2017:
Here we will be bringing up with the list of some common pharma industries in Karachi, Pakistan:
Chas.A.Mendoza,Karachi:
Phone: 021-34536430Phone: 021-34536424
Fax: 021-34557379
Address: 43/1/H,Abdullah Square, Block-6,Main Razi Road, P.E.C.H.S.Karachi
Herbion Parmaceuticals:
Phone: 92-21-4535551 / 5040405 / 4535550 / 5040406
Fax: 9221-4535548
Address: 37 G, Block-6, P.E.C.H.S., Karachi 75400, Sindh, Pakistan
Macter International Limited :
Phone: +92 21 32575311-14 (4 Lines)
Fax: +92 21 32564236
Address: F 216 Site, Karachi – Pakistan
AGP Pharmaceuticals
Phone: +92-21-111 247 247
FAX: +92-21-2570678
Address: Agp (Private) LimitedB-23, S.I.T.E., Karachi-75700, Pakistan.
Searle Pakistan Limited
Phone: +92 21 3567-4321
Fax: +92 21 3568-7693
Address: 1st Floor N.I.C. BuildingAbbasi Shaheed Road  Karachi, Pakistan
Adamjee Pharmaceuticals (Pvt) Limited, Karachi
 Phone: 9221-5050113
Fax: 9221-5060686
Address: Plot 39, Sector 15, Korangi Industrial Area, Karachi, Sindh, Pakistan
Alina Combine Pharmaceuticals, Karachi
Phone: 92-21-4554453 & 92-21-4554216
Fax: 92-21-4546716
Address: 208 Amber Estate Block 7 & 8, Shahrah-E-Faisal, Karachi – Pakistan
Alkemy Pharmaceuticals Laboratories (Pvt) Limited, Karachi
Phone: 021-34986351
Fax: 021-34971540
Address: 203, Al-Amin Tower, Block-10, Gulshan-E-IqbalKarachi
Allied Medical Supplies, Karachi
Phone: 4522914, 4522913
Address: 194, K.M.C.H.S.,Block 7/8 Usman Issa Bhai Memon Road, Karachi
Ankaz Pharmex (Pvt) Ltd., Karachi
Phone: 6951699, 6981849
Fax: 92-42-6920603
Address: Plot No.24, Sector 12-A, North Karachi Industrial Area, Karachi, Pakistan
Asian Continental (Pvt) Limited, Karachi
Phone: (021) 34314311
Address: Tipu Sultan Rd, Karachi 75350
ATCO Laboratories Ltd., Karachi
 UAN: 111-111-645
Phone: 021-32577930, 021-32577933
Fax: 021-32563974
Address: B-18, S.I.T.E. Karachi
Conclusion
This was the ending list of some of the top known Pharmaceutical companies in Karachi city of Pakistan. To get readily connected with anyone of these companies, we have provided their complete contact information for you. Get in touch with them right now!