All countries have their own culture and Importance of marriages but adopt different ways to get married.Pakistan is an Islamic republic state which is rich of customs and culture. Marriage is one of the essential part of Pakistani culture.Marriage in Pakistani culture always had great importance. It's a tradition that has been followed from late history when Islamic culture gained awareness and importance in the society. Marriage is considered to be a halal relation between two man and woman as a life partner. Without marriage, man and woman is not allowed to live together which is haram in our society. Marriage is not only a wedlock between the bride and groom but also bring their family closer. Marriage is consider as a big day in the life of bride and groom, because it brings two families together and closer. Marriages in Pakistan is a day which is celebrated feasts full of joy and fun. The importance of marriage can be understand from the fact that before deciding for getting marry, man and woman and their families tries to get to know each other family. It is consider to be a very important decision for their life. Marriage can make someone's life and can also destroy their lives. Once the decision is made for getting marry, preparations for marriage initiated. Bride and groom's family start shopping for clothes, jewelery, furniture, utensils and other item that can be of need while marriage. Families decide and rent a venue for the event. All these preparations involved great amount of money. From this, importance of marriage can also be understood. Another thing that makes it importance clear is that a girl has to leave her house and parents and moves to a completely new family which is really difficult for any girl to do. For groom and their family to welcome the new member in their family and house is also something of importance. Because from both, bride and groom, perspective it is difficult to adjust themselves to a complete new life.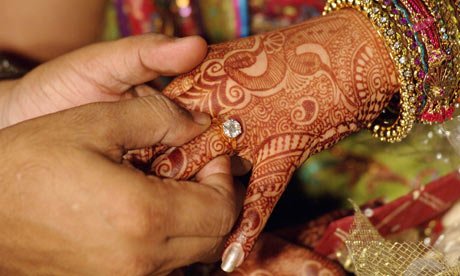 If we talk about marriage In Pakistani Culture event, then there are pre-marriage customs and rituals that are followed by both of their families. We can say marriage is a combination of few events which are celebrated as an event of happiness for their families. Cousins, friends, family members and all get together for the celebration of marriage.
The first day of marriage is known as mehndi or henna, on which henna is put on the hands of bride and groom and invitees gives salami to the potential bride and groom. Youngsters prepare dances and songs for creating fun and joy in the event.
Next is the main day which is known as marriage or wedding day. In Pakistani culture it is known as BARAT. This is the day when bride has to go to the groom house. Groom family and relative go to bride home or the venue that is arranged by her family.On this day, a integral part of marriage is Nikkah which is performed. This a bond that is made between the bride and groom as wedlock. Nikkah is an Islamic way of getting married which important for the muslim bride and groom to spend their lives together.
The third day is of Walima, which is again an important part of Pakistani marriage Culture. It has a special purpose that is to introduce and aware the society about the marriage of bride and groom and let them know that now they are official allowed to live together. As Muslims, it is importance to celebrate Walima on which the relatives are invited for the feast at grooms place.
From all above mentioned events, it is clear that marriage in Pakistani culture is of high importance which is celebrated with high level of preparations and happiness.