In this article we have given awareness to our user that how to check Warid postpaid bill / free minutes via SMS. Warid is offering and amazing and relaxing service through which you can easily get all the information's of you Warid SIM postpaid bill and left free minutes. With the help of this service you have no need to make calls and ask the customer relation officer to let you know about the details of your bill and free minutes at all. In this service you can not only check your postpaid bill and remaining minutes but you can get to know so many other things that will be helpful for you. You are informed that this service is free of cost and the invoice balance details will be in front of your screen that will make you up to dated about balance inquiry and remaining minutes and SMS in your number. So keep on reading this post to get more details about how to check Warid postpaid bill / free minutes via SMS…
How To Check Warid Postpaid Bill / Free Minutes Via SMS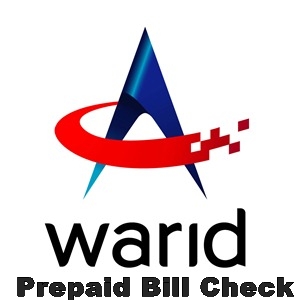 The following details you can get by this service:
Prepaid Help Menu
Postpaid Billing info
Postpaid Payment History
Free minutes info
My5 free minute's info
Tariff confirmation
Zoom Counters
GPRS counters
Friends and family list
Puke Code Retrieval
Checking Method
In your write message option write IP(space)MM YY i.e. IP January-17 and send this message to the required query or code written in the following table.
This is free of cost service for post paid customers
Service Name
Service Command 
Short Code
Details
Friends and Family List
List
321
To get list of friends and family numbers
Tariff Confirmation
Tariff
321
To check current active tariff
Puk Retrieval
PUK(space)NUMBER(space)CNIC NUMBER
321
To get PUK code of specific number
Warid Free Assistance
D(space)Package Name
321
http://www.waridtel.com/products/services.php
Complaint Status
CS(space)Complaint Number
321
To get the status of registered complaint
Billing Info
B
321
To get postpaid billing details
GPRS Counter
Gc
321
To check the counter of GPRS free units
My5 Free minutes Counter
My5
321
To check the counter of MY5 free minutes
Payment History
P
321
Counters of new Postpaid Tariffs
Info
321
Tariff Counter: To check your remaining free Minutes, SMS and Data send INFO in SMS to 321 (FOC)
Double Bundle Offer
Du
321
Double Bundle Offer Info: to activate send DU in SMS at 321 (FOC). For counter send DU(space)Counter in SMS at 321. Expiry: Bill date

Double Bundle Offer Charges: Rs 199 for postpaid tariff 250,500 & 750: Rs 399 for postpaid tariff 1000 & 1500; Rs 499 for postpaid tariff 2500. Tax applies

Zoom SMS Counter
ZC
321
For Zoom SMS counter details: In SMS write ZC and send message to 321. Service is Free of cost.
Free Minutes counter
FM
321
For Free Mins counter: In SMS write FM and send message to 321. Service is Free of cost.
Postpaid Invoice Details
PI(space)MMYY (for e.g. PI Nov-13)
321
To check postpaid Invoice details: In SMS write PI(space)MMYY (for e.g. PI Nov-13) and send to 321. You will receive basic Invoice details of desired month FREE OF COST.
Balance Share Transaction
BST
322
Balance Share last 5 transactions: In SMS write BST & send it on 322. No charges.
This service is providing you the above facilities to get all the information about these all factors and much more beside this. Warid the best network to use at all I also refer you to use this network at all. After reading this article you must get to know about the service of 321. You are informed that you have to send all you want to know to the code 321 and you will get all the answers you want to know.