These days Prime minister Loan Scheme are very popular so you can download NBP / FWBL pm loan scheme form the both Bank National bank of Pakistan and the First women bank LTD those people who want to apply want to get information about this loan Scheme so we share shortly this Scheme have age limit 21 to 45 and the loan maximum amount is 20 Lac with one person guarantee. This loan scheme increase the business  man and decrease the unemployment.
The Two bank are involved in this Scheme the Bank name is National Bank of Pakistan and First women bank  LTD the both bank have strong worth in the banking sector  basically the bank properly facilitate the Clint that is the reason the Loan Scheme under the supervision  of these bank.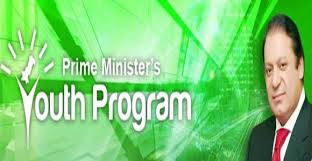 First women bank LTD is unique financial institution a scheduled commercial bank and development financial institute for the Socio economic empowerment of women. The bank was stablish in 1989 by the prime minister Benazir Bhutto (Shaheed). The bank wanted to increase the women entrepreneurs the bank achieve different awards and Achievements like ILO Geneva Study , Euromoney Excellence Award in 1994 , Leader in Micro Finance 2001, Asian Banking Award 2005, Globel Micreo Entrepreneurship Award 2015 and lot of Awards. First women bank LTD deals in the Micro finance. SME finance, Corporate Finance, business Loan for Women , personal loans, Educational Loans, First Car, First Home, First choice and the Loan Against Salary.
After the Short but brief introduction about the First Women bank  give information the Prime minister Loan Scheme Give application Form through the First woman bank LTD you can go the bank and get the form  without  any charges that from is totally free of cost and other one option we give you a link you click this link and get the Prime minister Loan Scheme.
Download Application Form
When you submit this form with documents then you pay 100 rupees.
National Bank of Pakistan the bank involve in the Prime Minister Loan Scheme the bank provide the  international banking in Pakistan the bank have strong worth  in banking sector . The banks have best professional team and they provide the best services. The bank provides the Islamic banking service for example deposit scheme and financial services.
National bank of Pakistan provide the prime Minister Loan scheme application from for those people who want to apply for the loan you can go to the NBP and get form without any amount this form are totally free of cost and  we give you best other option simply clink the following link and get the form on this website .
Download Application Form
When you submit this form with documents then you pay 100 rupees.