By the way of this article we will be having an insight information related with the Canal Residencia Housing Scheme payment plan as well as location too. If you have been in search of the masterpiece location for your housing in Pakistan, then Canal Residencia Housing Society is on the top of our list! It would not be wrong to say that building home in this housing scheme society is the desirable approach in order to give your dreams with the reality looks inside the range of the Canal Residencia, Lahore. Master Plan, Town Planning, Development & an incredible gated community are taken out to be some of the important mediums where the Canal Residencia has been catering with for their customers. They have been all the more providing with the economical level of the housing scheme options in the shaping up with the most luxurious and yet the assorted community. You would be finding the services that ranges into the modes of business as well as commercial properties alongside with health and entertainment service too. Additionally they do offer with the fully paved roads, plus the integrated development, underground gas, water, electricity and also the range of communication supplies.
Canal Residencia Housing Scheme Payment Plan, Location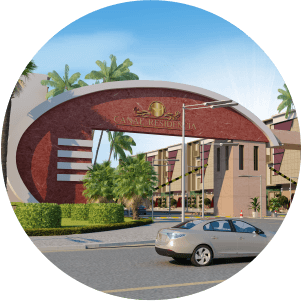 Talk About Canal Residencia Housing Scheme Lahore Features:
They do have the coverage of the Internationally acknowledged Hospitals & Schools
They do offer with the commercial Zones as well as place of mosques.
They have the wide road network by means of the well-designed roads and also the society Office
Gated Hhousing community and also the capacity of the 150 Feet Wide International Standard Main Boulevard.
They do give their residents with the 24-Hours access of Clean Water all through the means of Storing Capacity of Overhead Water Tanks.
In addition they have gym, community center as well as Sports complex & Swimming pools.
Details About Canal Residencia Payment Plan:
           As we do talk about the infrastructure of the project, Canal Residencia is basically considered to be the dynamically-planned project which is all bringing up the offers of the residential and commercial plots of different sizes. The residential plots will be put for you in the size of 4 Marla, 5 Marla, 6 Marla, 10 Marla and 1 Kanal and also commercial plots of 2 Marla and 4 Marla. You can make the payments in this housing society with the down payment of 10% and 10% confirmation after 30 days of booking. The remaining amount will be going to payable in the duration of the 30 months or 10 quarterly installments and also the access of the 10% amount will be payable at the time of possession.
About Canal Residencia Location and Address:
Site Office Address: Near Ican Steel Factory, Main Canal Road, Lahore.
Bank: United Bank
Account No: 237358846
Branch Code: 1937
Phone Number: +92 341 111 5222, +92 341 111 5333
Email: [email protected]