ECP has announced the Baldiyati Election 2013 in Punjab and its nomination form as well as last date of submission form. Those candidates who want to participate in Baldiyati Election 2013 they can download a Nomination Form on this page and keep in touch with this page. There will be uploaded latest information regarding to the local Government election 2013. So complete the Nomination Form carefully before the officially announce date and submit to Election Commission of Pakistan (ECP).
Baldiyati Election Form in Punjab 2013 Nomination Download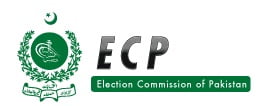 It is party base election and can't stand freely in Baldiyati Election 2013.Candidates can submit his nomination form at the particular place which is exits in all districts of Punjab. Its final date do not announce by ECP.  The link is given on this page where the candidates can download nomination form easily.
Form – II (A) free download
Form-II (B) free download
DRO/RO/ARO free download