anti terrorism force written test candidates NTS roll no slips are available on this page those candidate who passed Medical fitness test. That was held on 14th to 18th December who will appear on written test that conduct by NTS. we give you link on this page you can simply put your Candidate Poll NO or CNIC number and get your Roll number if you pass Medical physical test than your name mention on this list. Those person Eligible of the Written Test they will appear written test exam on Sunday 5th January 2014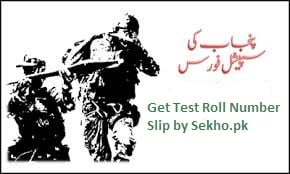 Counter Terrorism Department Government of the Punjab was announced Recruitment of the Anti terrorism Fore lot of people apply for this force and the Last application submission date was Monday 25th November 2013 lot of people want become part of this force but few seats are available that the reason merit is very hard for this force .Candidate was appear in physical test and Now those candidate pass this physical test who will eligible to appear written test that conduct under NTS on 5th January 2014.
NTS have objective to conduct efficient, transparent and international standards tests in order to access the competency of candidates for admission, scholarship and recruitment purposes and build capacities of the educational and professional individuals and institutions by professional certification through testing and assessment and also produce and disseminate information and research on education and professional development standards.
so keep in touch with this page and get job alerts, educational news, updates, test dates, NTS exam dates, result this is the fstest educational portal that provide you best services we cover all university admission, date sheet, results ect