Department of Youth and Youth Parliament announced 4th Youth Festival Karachi on 18th to 19th January 2014. Festival start morning 10:00 am to Night 9:00 pm in National museum Pakistan Karachi. Government of Sindh promote youth skills through this Festival lot of Art and Cultural activity are perform in this festival. Youth have opportunity participate in this festival. This festival have main one objective that is polish youth hidden skill are give him one platform where they all have opportunity perform co-calcium activates. 4th youth festival Karachi 2014 by Youth Parliament Sindh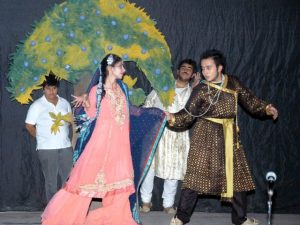 Those people have participated that stand on between 15 to 29 ages. In this festival lot of topic available where participant can perform. In this festival you can participate in Speech competition , Debutante competition , Oral question and answer, Drama Writing, Short Film, Photography, Handmade products, Music competition, Talent show this all competition are available on this festival.
Registration Due Date:                  13th January 2014
Festival Start:                                    18th January 2014
Festival End:                                      19th January 2014    
Venue:                                                 National museum Pakistan Karachi
Contact #:                                           021-32783626/ 0311-2508177
All participant get Certificate by Sindh Youth parliament and those who win in this  competition they get cash money reward Shield and wining certificate.
if you want more information then keep in touch with this page you can easily get educational news, Technology news, Pakistani over all news for Youth this is the fastest growing educational and technology portal that can provide you best news, updates, information regarding educational and technology. Here you can get PM youth scheme information, Study Article, Study matireal, paper or test answer key, NTS all Information, result, Pakistani Telecom companies packages details wih activation or deactivation method, Smart phone Feature or piece in PKR so get all this with this best website.