Ufone customers can check Ufone 3 Day Internet Package Code, Unsubscribe Code from here. Like daily, weekly and monthly internet packages, Ufone is offering three day internet package to its beloved customers. In the 3 Day internet package you will get Internet MBS in a super 4G speed for three day period. Those students, business persons and house hold ladies who want to enjoy the best internet speed for only three days can subscribe to this package. On this website, we are sharing the activation and deactivation codes so that if you want to deactivate this package at any time then you can do by dialing the unsubscribe code. The complete detail of Ufone three Day Internet Package is given in the below side.
Ufone 3 Day Internet Package Code, Unsubscribe Code
Ufone is Pakistani Telecommunication Company which is offering telecommunication services at cheap rates. It is also offering Internet Packages for Mobile internet to its customers. One of the best Ufone Internet package is Ufone 3 Day Internet Package. In the following side, we are going to share the activation code and deactivation code of this method for Ufone customers.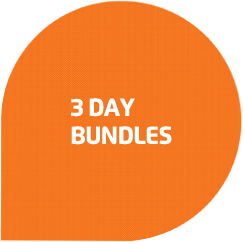 Ufone 3 Day Internet Package:
In Ufone 3 Day Internet Package, you will get 100 MB of the Internet that you can use for any purpose. Asides this, you will get 500 MB of the Internet which will be valid for the Whatsapp, Facebook, Twitter and Line. The other details of this package are as follow.
100 MB +500 MB (Whatsapp, Twitter, Line, Facebook)
3 Days validity
Activation Code is *3350#
Package price is RS 30
Customers who want to check the Ufone 3 Day Internet Package Unsubscribe, must have to know that these packages will automatically unsubscribed after three days and you don't need to dial any deactivation method in order to deactivate this bundle. The company can change the package price and package volume at any time without any notification. So enjoy this three-day internet bundle.