Imran khan has divorce his second wife Reham khan and announced on media 30 October 2015. Every PTI worker and follower want to know why Imran khan divorce to Reham khan. It's the biggest news in Pakistan Politics because every political worker want to know to behind realities what happened. Imran khan marry with reham khan in the month of January 2015, but their relationship not goes too long and end early after approximately 10 months. After the marriage of Imran khan maximum strength of PTI followers don't accept Reham as a bhabhi. Other then that point what happened in both of it,  that is good or bad But Pakistan media got a new topic for discussion. You can watch any Pakistani TV channel where you can see the main discussion topic.
If we talk about the social media where PTI followers always defend the PTI leader Imran khan. It's the new war start of social media between PTI followers and all other political parties followers, hopefully PTI followers ready to defend it..
Why Imran khan divorce to Reham khan on it we share our on opinion. Imran khan family issue become the main issue for their divorce specially their sisters because no any Imran Khan sister participate in their Nikkah ceremony.
Rehman khan want to participate actively in politics you can see the Harri Pur election and Karachi election their participation in PTI political affairs not like most of PTI leaders.
Imran khan by nature a stubborn person who cannot mold their personality according to situation. In past we have see on lot of situations.
Imran khan marriage and divorce decision is on wrong time. They have announce their divorce before one day of Local body election. Imran khan this decision effect on Local body election.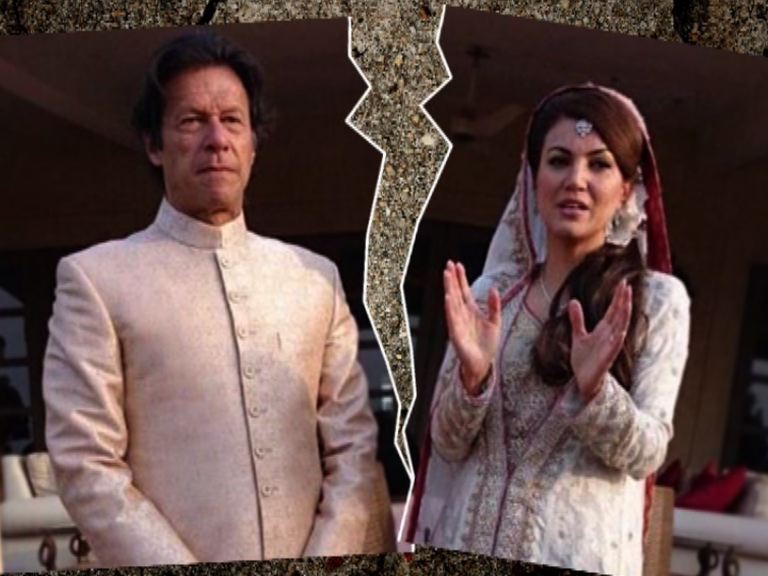 Reham Khan Tweet After Divorce:

Imran Khan Tweets After Divorce to Reham Khan: