These days on social media and electronic media one voice call recording is spread that is based on imran khan and arif alvi leaked phone call recording so listen this call record. Here we want to share short background of this call record, last few months ago during PTI DAHRNA few numbers of people was attacked on PTV Islamabad station and approximately 30min to 1hr PTV station transmission is off due to those people who were attacked on PTV station.
Imran Khan And Arif Alvi Leaked Phone Call Recording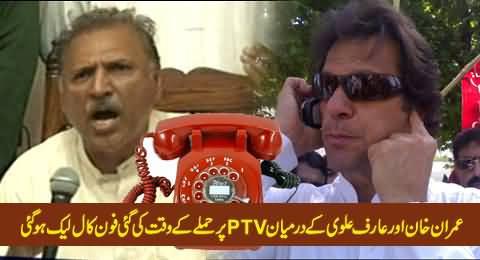 Now these days on media one call record is leaked and in that call record Arif Alvi NA 250 Karachi MPA was said to Imran khan some people is entered in PTV station then after this information Imran khan was said this is good for our DAHRNA but here for all people we want to mention keep in mind Arif Alvi and Imran khan still not giving reply on this video may be this vido is fake but according to my views this audio call is real. well give your comment in below side about imran khan and arif alvi leaked phone call recording.