Students, if you want to get Gujranwala board 2nd Year model papers 2018 then yes you are at right place because through this age you can get 12th class all subject model paper with download option so do not ignore this model paper if you want to prepare your exam with the easy and effective method. Students Gujranwala Board 2nd Year model paper is officially issued by Gujranwala board so this model paper is very helpful material for 2nd Year class exam study. If you not have concept about model paper then further details will explain model paper so must read it. Student's 12th class model paper is based on last five years paper that was conducted for different 12th classes.
You can get last five years paper according to subject wise either you are science group and general group students. According to teachers students have to need model paper because through model paper students can easily get an idea which type of question will ask in the exam. Students in these Gujranwala board 2nd Year model papers 2018 each question marks is given so identified question that is based on high marks and low mark and according to question marks the prepaid answer. Usually, students prepare exam subject but they have not any idea which question category is required how much time and this thing will bad impact in front of the paper checker.
Gujranwala Board 2nd Year Model Papers 2018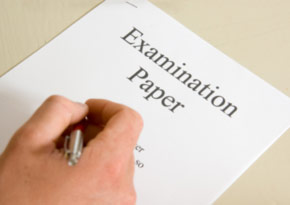 Below given table is giving you all 29 subjects in inter part 1 and 2. You can click on any subject to start preparing the Gujranwala board 2nd Year model papers 2018. Must prepare these model papers so that you can be aware of what is coming in your papers according to the new paper pattern.
Students do not spend your time in other activities because only a few weeks are left for the 12th class exam and you must have knowledge 2nd Year class is very important class and actually, this education level is a turning point of educational career. If you prepare your exam without any model paper and you have confidence on your exam preparation then also download this model paper because through this exam preparation material you can get better marks. on this page red color link is available just click on that link and get Gujranwala Board 2nd Year model papers 2018.