Facebook has become the best and the most convenient way to earn online money. These days many well aware peoples especially students have much involved with this home based job to by making their pages and groups. Here I am telling you the way about how to make money with a Facebook group In Urdu without any investment or installing any third party software in your PC. Online making money is actually a method of getting views via different ways and there is no any other socializing website that is better than FB these days. When you are owning your group or page you have a specified number of members that are actually your views on your posts how many views are generating through your posts is counted in the data base which increase the DGP ratings of your post and when different bloggers or publishers see this they automatically invite you through your Email or contact number to share their links on your Facebook group or page and when you share those links and members on your group or page start viewing that link the sources or the owners of that link you have share directly paid you in your account according to agreement or contract you have signed before sharing their links.
How To Make Money With A Facebook Group In Urdu
 Procedure In English
Make a page or create a group
Manage it until you receive lot of member and views
When your page or group start giving you enough views you can share links of different blogs online available
When that blog will receive views through your account they will pay you against that grouping
Further you can get this procedure in Urdu via following image or page. You can also click on the image that will make this image or page bigger which will make it easier for you to read and to understand.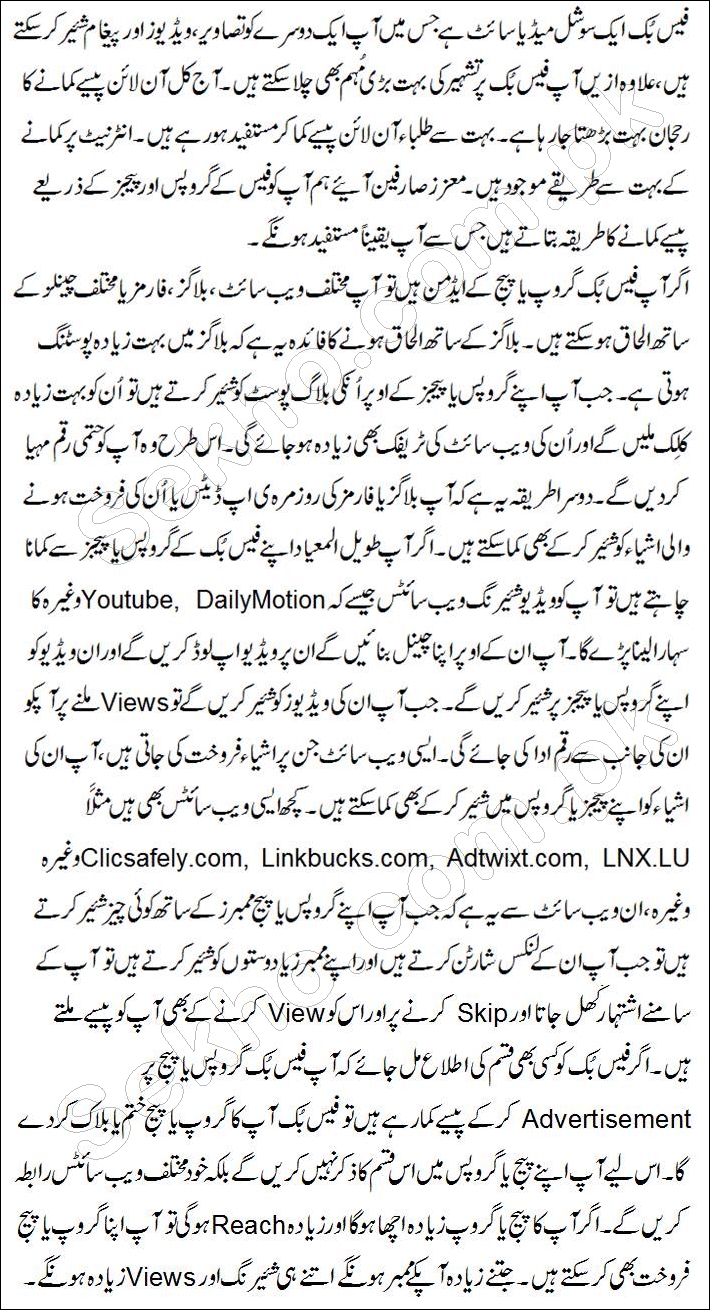 Also Get: How to Make Money From Mylikes.com In Urdu
So this is all about the how to make money with a facebook group In Urdu. Hope you have understand this procedure and going to make or create or own page or group. You are suggested that always provide an interesting material on your account so that more and more peoples like your group or page and subscribe or follow it and in returns you will soon start earning money without any investment but just your time and attentions.