Pakistan railway police Jobs 2014 NTS form for Sub Engineers, Assistant drive and all the information you need to apply for this job are available here, we have given Job Criteria, Eligibility, Demands, Deadlines and all other details and matter required to apply for the job of Sub Engineers, Assistant drive in Pakistan railway police. Pakistan Railway police is looking for, Well Educated, Well Experienced, Talented, Intelligent and having great Mental Mode for these jobs. Pakistan Railways Headquarter Office Lahore is in search of those persons having Pakistani nationality for the prescribed jobs in the advertisement. Candidates want to apply for these job must have a resident of any district of Pakistan. So it is a great chance to join Pakistan Railway in a great way, we have given you all the detila regarding to this job , you can get all details and apply easily for these jobs.Candidates want to apply must have age from 18 to 25 not more than this and not less than this.
Last Date For submission of Application:  Friday, 15th August 2014.
Test Date:  Will Be Announced Soon
Pakistan Railway Police Jobs 2014 NTS Form For Sub Engineers, Assistant Drive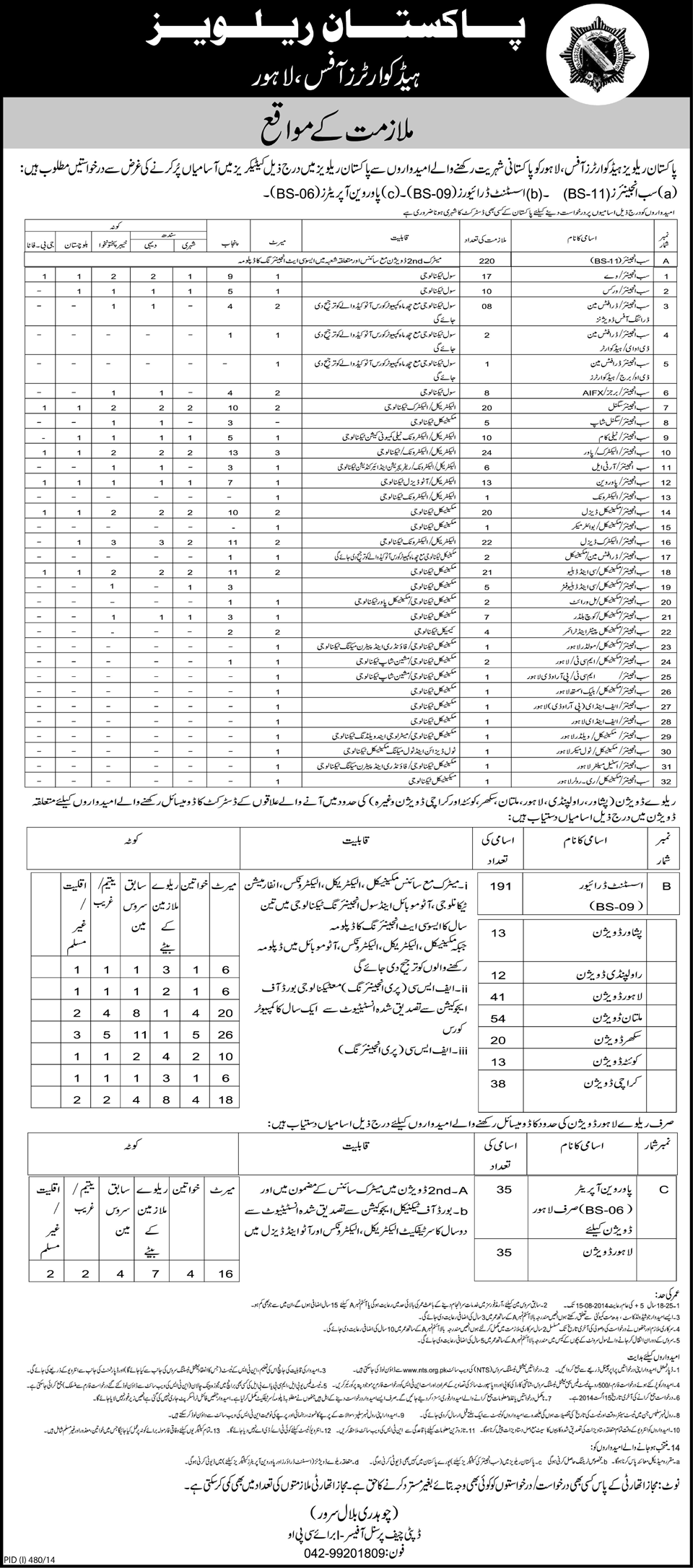 Candidates want to apply can get applicaiton forms from the official site of NTS, Dully fill the application from and submit it to the prescribed location along with all the required documents before the last date ,Eligibilty can be judged by test which will be condcted under the supervision of NTS, National Testing Service of Pakistna, SO the candidates want to apply must have to pass the test to get this job. All applicants fill their application and send to the adress written on the application form before  Friday, 15th August 2014. NTS test will be taken but the date has not been announced yet, as the date will be annoucned we will let you know the date.