NTS SSU Sindh Police Test Date 2015, List of Candidates available here.The Special Security Unit (SSU) Sindh was established in July 2010, under the supervision of Lt. (R) Maqsood Ahmed to provide most protected and effective security cover to the VVIPs and Dignitaries by well-trained police commandos. This unit is direly required to encounter with deteriorating environment of the country, rapidly increasing rates of crimes, the dangers of bomb blasts and the biggest challenge and threat of the growing strength of terrorist organizations. It is the unit for stopping the crime rate in our country, as we know that day by day the crime rate is getting increased and our county id getting down by every aspect. So in this era it is a very important unit to reforming the country condition and circumstances. So the jobs are available there in NTS SSU Sindh Police. The young generation should apply there for the best future of country and also their own. By joining the NTS SSU Sindh Police.
The commandos training if SSU are being trained as per various training methods which are commonly used in the developed countries, the commandos got training with the latest and most advanced tactics as well as is armed with modern equipment during the security is cover providing the VVIPs of the state and dignities. All the details of the job of NTS SSU Sindh Police are available here on our site must visit and get the information about the job and apply soon:
NTS SSU Sindh Police Test Date 2015 List of Candidates
Entry test:
Entry test will be taken before the job on Sunday 2015. Actually the entry test is being taken for knowing that '' is a person is capable for the job or is a person has ability to do the job? So all the candidates are informed that a entry test will be taken for NTS SSU Sindh Police on Sunday 2015.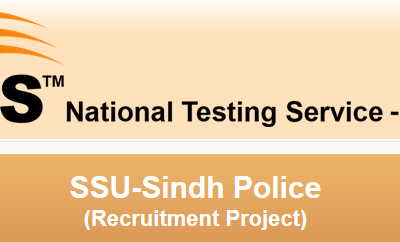 Islamiat
Pak Studies
Science
English
General Knowledge
(Related to Sindh Police)
IQ
Maths
Information Technology
Current Affairs
Essay Writing 1
Essay Writing 2
10 Marks
10 Marks
10 Marks
10 Marks
10
Marks
20 Marks
10 Marks
10
Marks
10 Marks
25 Marks
25 Marks
Test Dates: Not Announced Yet