Federal Public Service Commission is seeking for the well educated, talented, brilliant, experienced and eligible enough for the Motorway Police Patrol Officer BS-14. Interested candidates can get all the information regarding to this job like Online Applying process, Job Status, Eligibility, Qualification required and Last date to apply form here.The Jobs offered by FPSC for the year of 2014 are known as Patrol Officer having BS-14 Grade it is the precious and valuable opportunity for the eligible candidates to apply for this job and this post will help you out for getting awarded from the applying process in FPSC. Federal Public Service Commission is a federal agency of Goverment of Pakistan that is responsible recruiting civil servant and bureaucrats in Goverment of Pakistan. It was set up for first time in British colonial rule in the year of 1926, After the independence the commission was established in Pakistan in the year of 1947 respectively under the provision of Goverment of Pakistan Act. At Present the commission is functioning under the article 242 of the constitution of Islamic Republic of Pakistan. It has been provided autonomy under the rules of Business, 1973 and FPSC Regulation, 1978 in its working. Headquarter of FPSC is located in the Capital of Pakistan " Islamabad" and its executive is Mr. Mazhar Ali Khan respectively. Eligibility Criteria for this Job is given below:
Eligibility Criteria for Males/Females:
Both Males and Female candidates are eligible to apply for Patrol Officer BS-14 Grade
Applicant neither be above than 25 and nor less than 18 years on the date of applying
Second Class or Grade "C" Bachelor's Degree is required to apply
Applicant must be 5′-8" tall (Relaxable by 2" for male candidates and 1" for females of Balochistan)
Applicant must have Minimum Chest Measurement of 33"-35" (Relaxable by 1")
Car and motorcycle driving proficiency is required
Job Duties:
Enforcement of laws, rules & Regulations under National Highways Safety Ordinance (NHSO) 2000
Rules and Regulation of traffic on National Highways and Motorways
Road Safety Education to the road users and  Briefing to the Commuters on toll plazas and designated points
Additionally  Provide help and given awareness to road users during accidents & others and in distress
Domicile Based Merit:
Merit=Thirteen
Punjab=  Eighty Nine
Open merit= Seventy Five
Women quota= Nine and reserved for Minorities (Non-Muslim)=Five)
Sindh(Rural)= Twenty one(open merit=Seventeen,
Women quota= Three and reserved for Minorities (Non-Muslim)=  One
Sindh (Urban)= Thirteen (open merit=Eleven)
Women quota= One and reserved for Minorities (Non-Muslim)=   One
Khyber Pakhtunkhwa= Twenty Two
(open merit= Eighteen Women quota= Three and reserved for Minorities (Non-Muslim)=One
Balochistan= Thirteen (open merit=Nine
Women quota= Three and reserved for Minorities (Non-Muslim)=   One
GBFATA= Eight (Open merit=Seven and reserved for Women quota=   One
AJK=Four (open merit=  Three and reserved for Women quota=  One
Last Date to Apply:

25 August, 2014
Click Here to Apply Online
Motorway Police Patrol Officer BS-14 Jobs 2014 FPSC Online Form, Fee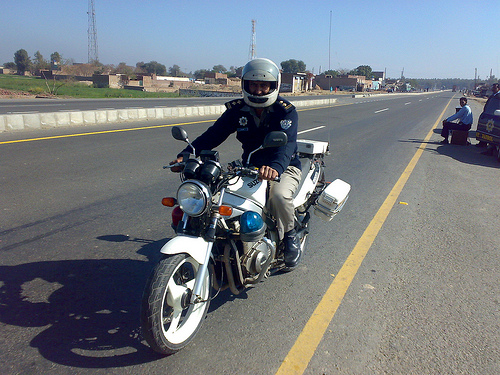 The Eligibility of pre-selected candidates with regards to Physical Standards of Fitness, Car and Motorcycle driving proficiency as advertized will be determined on the basis of Medical Examination and driving test to be arrange by the NH&MP as and when required.Candidate can apply online here, Before applying please check out all the eligibility through this post and ensure that you fulfill all the requirements including qualification, age, gender, domicile and experience etc. Candidates are informed that no candidates will be allowed to appear in the rest without producing original TR showing fee deposited in the bank Draft/ treasury by the closing date of the consolidated advertisement. Keep in touch with this site to get more latest jobs from here.