Are you looking for MCAT entry test sample paper 2014 for preparation? Well before letting you know about the MCAT test preparation we would like to mention about the MCAT as well.
What is MCAT?
                     MCAT stands for Medical College Admission Test. This test holds great sum of importance for the sake of taking admission in any medical or dental college and university. All the students are required to pass through the requirements that are mentioned inside the MCAT test so that by the end of the day they can get admission in the desired institutions. Provincial Government plays one of the main roles for undertaking the test under the clean and fair system. This test is carried away for medical institutes both private and public sector in the respective provinces. Some of the main subjects whose questions will be included inside MCAT test are physics, chemistry, biology, organic chemistry, verbal reasoning, and analytical writing. You should be well aware from the basic concepts in biology, chemistry, and physics all along with the great knowledge of problem solving and critical thinking in addition to writing skills.
MCAT Entry Test Sample Paper 2014 For Preparation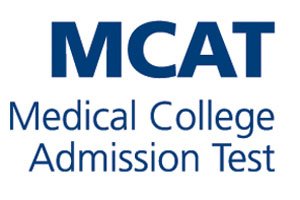 Method Of MCAT Test Application Process and Fess:
                                   For the readers we would like to mention that University of Health Sciences Lahore announces the arrival of the MCAT test schedule in the months of August or September each year. All the candidates are required to submit their documents as soon as the entry test application process will be started off. The students can easily take the forms from the public medical colleges of Lahore, Multan, Bahawalpur, Faisalabad, Rawalpindi and Rahim Yar Khan.
All those student who want to appear in the entry test of Lahore, Sahiwal, Gujarat, Gujranwala & Sargodha they are required to submit their application form in University of Health Sciences Lahore.
If the candidates belong to Multan & D.G. Khan they can submit their forms in Nishtar Medical College, Multan.
In addition all the candidates from the cities of Rawalpindi, Hasan Abdal are required to submit with their forms in Rawalpindi Medical College, Rawalpindi.
All the students from Bahawalpur can submit their forms in Quaid-e-Azam Medical College, Bahawalpur.
Further the students from Rahim Yar Khan can submit their forms in Sheikh Zyed Medical College, Rahim Yar Khan.
MCAT Test Eligibility Criteria:
For giving away MCAT entry test the students have to make sure that they have been studying FSC in their intermediate level.
Their FSC marksheet should be Certificate issued by the Head of the Institute.
The students should have atleast 60% for giving away the entry test. Extra marks for Hifz-e-Quran will not be included.
All the A level students are needed to submit up with theirCertificate issued by Inter-Board Committee of Chairmen (IBCC).
All the students who belong toPunjab and Federal Capital Area (Islamabad), Azad Jammu & Kashmir and Province of Gilgit-Baltistan (Northern Area) they can sit in the entry test as well. But they cannot give away the test without domicile.
MCAT Entry Test Format:
v  Physics (44 MCQs)
v  Chemistry (58 MCQs)
v  English (30 MCQs)
v  Biology (88 MCQs)
Students will be given almost 150 minutes means 2 hours and 30 minutes for the test. Each question contains 5 marks nd total number of marks is 1100. For each correct answer five amrks will be given and for one wrong answer one mark will be deducted.
So all the students out there start the preparation right now! Time is short!