Business College Students Should Study Abroad and why here it is prove in this writing. Business studies are considered to be the most popular education in the modern world this is because the recession and unemployment in the entire world is getting to a devastating height and that endangers the employees who are employed on jobs. So in this scenario the most appreciated and demanded education is the business education in which the candidate becomes capable enough of initiating their own business and not depending on the availability of the jobs in the market in fact they themselves generate employment for numerous other people.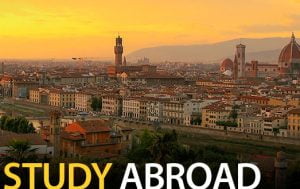 Almost all the educational institutions are offering the business education but the students who are willing to opt for the business education should always make an attempt to get enrolled in the top ranked universities not just only in their country but the top ranked business college all over the world. There are several reasons behind this perception amongst which few of the significant are illustrated below;
The quality of education in the abroad institutions and the well-known institutions of the world is very high and up to the standards as compared to the other universities and colleges of the country.
The vast exposure to the international market will give a very comprehensive experience to the candidate and he will be able to deal in all the situations and crisis including the national as well as the international market.
The concepts which carries immense significance in the business education should be inculcated properly amongst the students, such concepts includes Human Resource Management, Financial Management, Marketing, Entrepreneurship and many more, so the institutions should be capable enough to deal in advancement in all such concepts so it is preferred to opt for any international business college for acquiring business education.
The candidate can learn these skills from abroad and then can enable to give it the practical demonstration in their own country which will transfer the skills, information and advancement of technology from one terminal to the other and so it will be distributed.
In the abroad countries and the business colleges the teaching methodology is far more superior, the handling of technology and its variety is far more advanced and the quality and the standards of education and curriculum is far more advanced and up to date as far as the respective subject is being concerned as compared to the local and national business colleges, so it is a very positive and very grooming sign of success to acquire the business education from the abroad well-reputed business colleges.